This American Life contributors, on stage in Brooklyn
Oct 14, 2010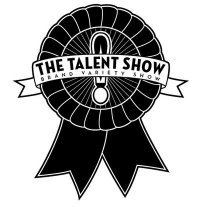 The Talent Show has another show coming up, at a new location -- Littlefield in Gowanus, Brooklyn -- on October 27, featuring This American Life producers Ira Glass and Jane Feltes, plus contributors John Hodgman, Dave Hill, Eugene Mirman, Shaina Feinberg and Elna Baker.
Format for the evening: Truth or Dare.
$5. Doors open at 7, show starts at 8. Tickets.