Nancy Updike's Iraq outtakes on Transom.org
Jan 20, 2011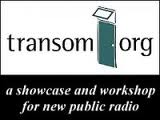 This American Life
producer Nancy Updike has
a feature up on the great radio site Transom.org
, taking you behind the scenes of the reporting she and Larry Kaplow did for our episode "
Iraq After Us
", and including outtakes from their recordings.
It's pretty fascinating. Here's a sample of what Nancy has to say:
I'm still re-cutting and re-writing all the stories in my head. That's part of foreign reporting for me, I've realized. With foreign stories, so much gets pushed out, even if I've got a whole hour: time gets eaten up trying to orient listeners, cover key backstories, explain conflicts, mix in translation. Good tape gets chucked—and then, if you're me, it gets chewed over in your brain later...