Update: Joe No Love
Feb 8, 2011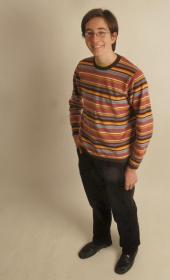 If you saw our TV show on Monday on Current TV, or caught the episode on Showtime or DVD, then you know the story of Joseph "Joe No Love" Kendrick, who - when originally interviewed at age 14 - vowed never to get involved in the messiness of love.
Well, the Daily Hampshire Gazette recently published
a Q&A with Joe
, who is now a freshman at Bennington College in Vermont. A lot of viewers wondered if Joe would stick to his plan... and one of his responses gives a pretty clear hint.
Photo by Carol Lollis