iPad app!
Apr 5, 2011
We're very excited to unveil our brand new This American Life iPad app. It has all the features of our iPhone and Android apps, plus some exciting new stuff. It costs five bucks.
You can stream our entire 430+ episode archive on demand, listen to the live show, and get a bunch of audio and video extras. The coolest new feature—which you can't even do on our website—is single button play for each individual story within an episode. No more shuttling through audio to get to the part you want. Also pretty exciting: you can download THREE episodes at a time for offline listening.
Other new things include:
* "My Dashboard" section tracks your favorites, bookmarks, and shows you've heard
* Full episode descriptions
* Extras like our how-to-make-radio comic book, behind the scenes photos and producer journals from our TV show, essays by Ira Glass, strange maps and more.
* Live Twitter feed
* Optimized audio playback and scrubbing
* More generally, the app just has a super intuitive interface where you can easily browse the archive, flip through episodes, view shows by your favorite contributors, and discover stories you haven't heard before. It's getting a nice response from people who have downloaded. The app was built by our friends over at PRX.
Some screen shots:
Home screen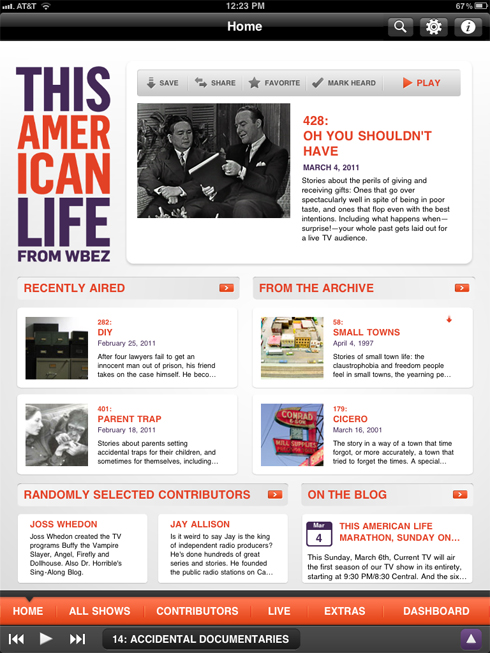 Episode detail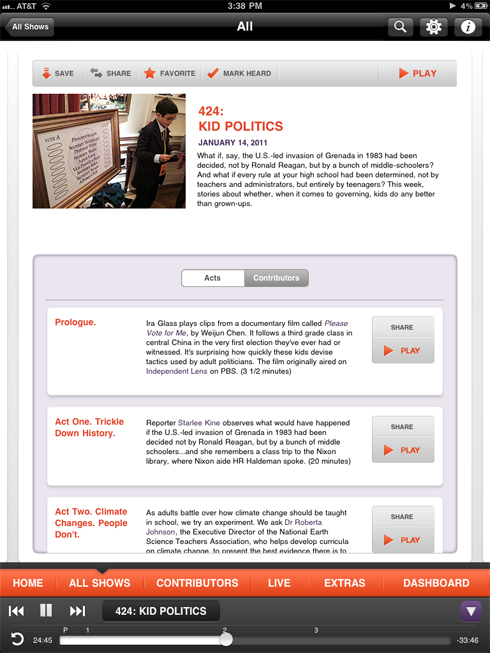 All Shows, landscape view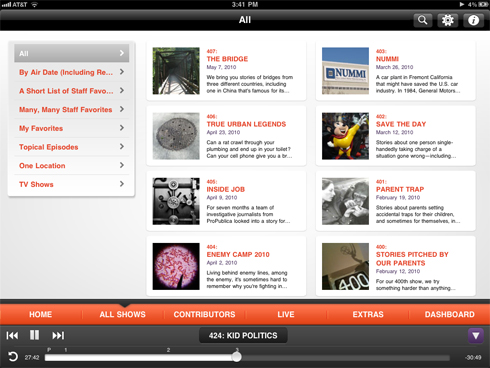 David Rakoff's contributor page


Dashboard that stores your favorites, shows you've heard, and shows downloaded for offline listening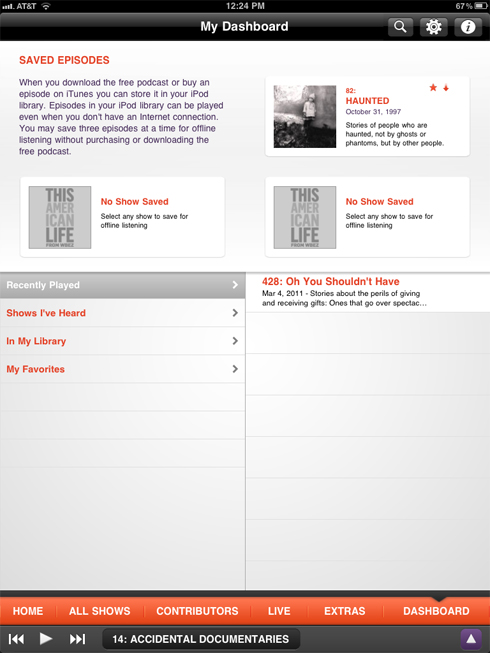 Sample extra: our 'how to make radio' comic book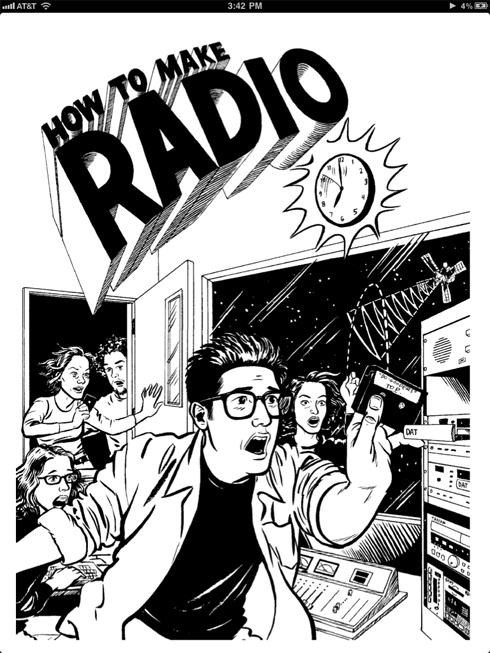 Here's the app on iTunes.