This American Life Guest Edits New York Times Magazine!
Dec 22, 2011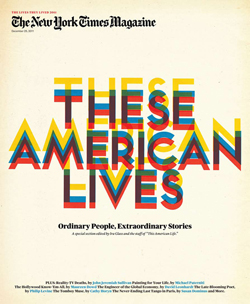 Ira writes:
The editors of the New York Times Magazine invited us to edit a section in what they told us is one of their most popular issues every year, "The Lives They Lived" issue, which looks back at the people who died during the year. It's up online now, and hits newsstands this weekend.
A surprisingly funny video they made about it is here.