We Beat The Avengers at the Box Office!
Aug 27, 2012
Ira writes:
Thanks to all of you who came out for the opening weekend of
Sleepwalk with Me
in New York. We set a record! The weekend box office was $68,801 at IFC Center. We are told that no first-time American director has ever earned as high a per-screen average. At least, if you don't count animated films like
Beauty and the Beast
. Previous record-holders: the comedy documentary
The Aristocrats
($60,949 per screen) and
The Blair Witch Project
($56,002 per screen). Only
Moonrise Kingdom
and
To Rome with Love
have had a higher per screen averages this year. As a joke,
Avengers
director Joss Whedon
declared war
on our film a few weeks ago. But what started as a joke has now become deadly serious.
The Avengers
per screen average on its opening weekend: $47,698, considerably lower than ours. Thus we have done what Loki could not. We beat
The Avengers
.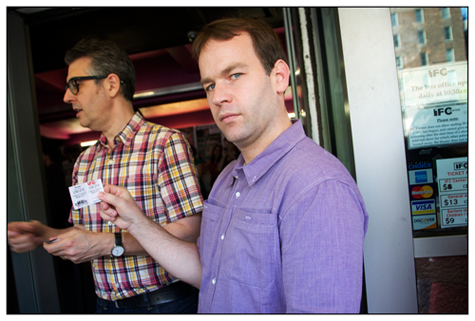 Of course, they were in 4,349 theaters with that average. We were in one. We would have to continue selling tickets at this rate for the next 66 years before we would earn what they earned in their very first weekend. You can see many more of our
photos from the weekend here
. You can also search Twitter or Instagram for #SeeSleepwalk. This coming weekend,
we open in over twenty cities
. You can
buy tickets online
for many of them already. Get yours now because shows are selling out! And you can still
ask your local theater
to book
Sleepwalk with Me.
Like any comedy, it's more fun to see in a theater, with a crowd.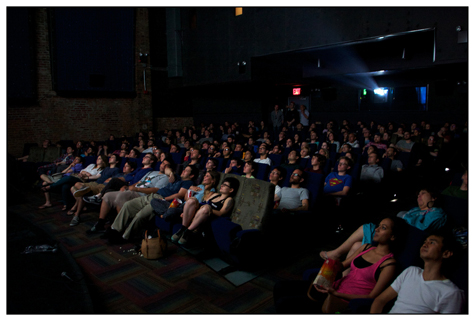 Photos by Adrianne Mathiowetz.