Monica Bill Barnes & Company - October 20th in NYC
Sep 5, 2012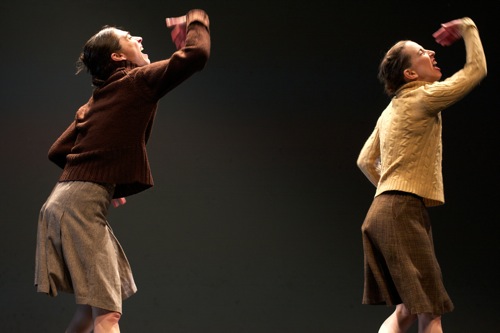 Monica Bill Barnes & Company, the dancers featured in our May 10th live show, will perform in NYC on Saturday, October 20th at NYU's Skirball Center for the Performing Arts (the same venue where we filmed our live show). Ira Glass will introduce the show and moderate a post-show discussion with the performers.
Ira writes:
I first saw Monica Bill Barnes & Company in June 2011. I'll be honest, I don't go to a lot of dance, but their show was the most charmingly alive dance performance I've ever seen. While it was going on, all I could think was, 'I want to see this again. How do I see this again? How do I bring everyone I've ever met to this?' And I kept thinking something that makes no sense: How do I put this on the radio? People who like our show would like this too. Of course that's insane. You can't put dance on the radio. So instead, we created this event where we did an episode of the radio show onstage in May 2012 and beamed it into movie theaters, with dances by MBB & Co. I'm not sure I have the vocabulary to express what's so special about what they do, but somehow, it feels like I'm seeing feelings and moments I can relate to, expressed in movement. I find myself watching the dancers' faces like I've rarely done in dance. They're super-expressive. And somehow they seem like regular people up there - not ballerinas or modern dance artistes. And I like that so many of their pieces seem interested in awkward moments, striving moments and moments of overblown faux triumph. I relate to that. After we did that episode onstage in May, a show filled with incredible performances by David Sedaris, David Rakoff and Tig Notaro, the most common question I was asked was 'Who were those dancers?' People kept coming up to me saying 'I don't like dance. I don't go to dance. I want to see them again.' Which, yes, is a weird thing to say about an entire art form, but the point is, they won a lot of fans that night and I think when people see a full MBB & Co. show, they'll be even more wowed. I'm excited to see them again at Skirball and I bet This American Life fans who saw them in May won't be disappointed.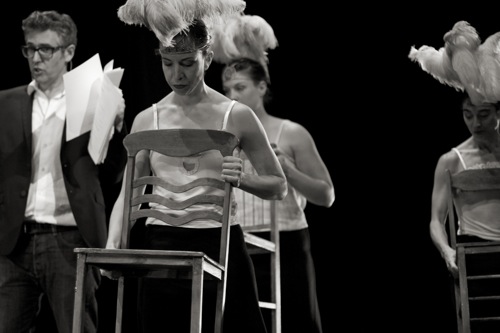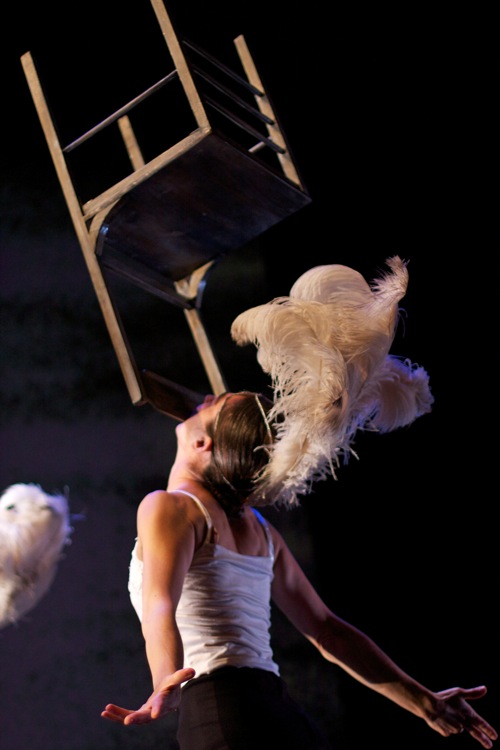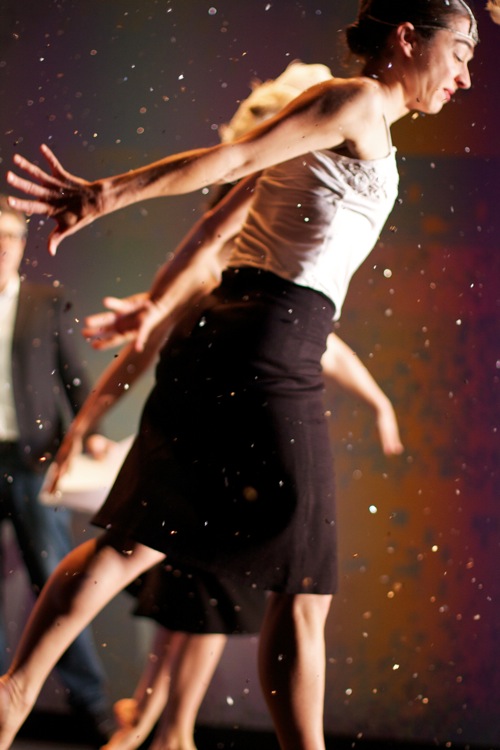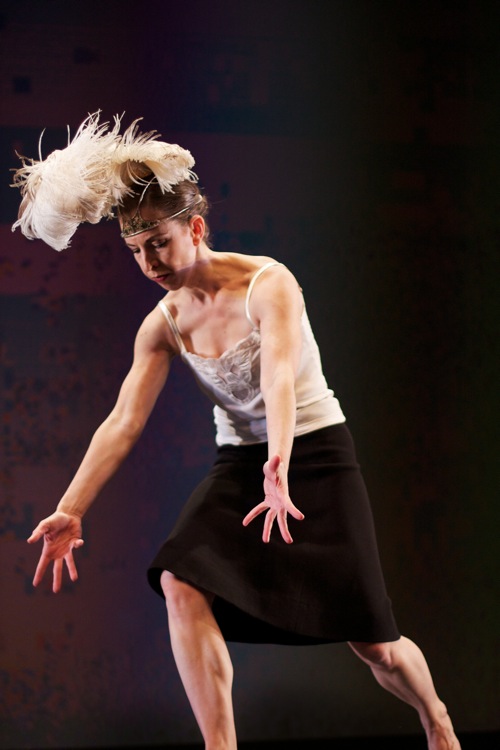 Monica Bill Barnes, Anna Bass and Christina Robson performing in our May 10th live show. Photos by Adrianne Mathiowetz.