Redesigned Android App!
Jan 4, 2013
Our friends over at PRX have completely redesigned our Android app. Back when we first released it, there weren't many standards for Android apps, which left developers to do their best to imitate iPhone apps. A lot has changed, and we're proud to introduce this new design that is way more Android-ish, and includes improvements to audio playback and other under-the-hood functions.
Here are some screenshots, followed by a couple of recent reviews from Google Play.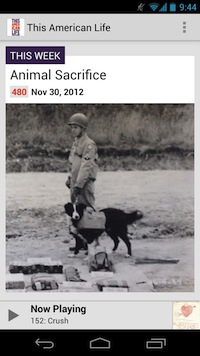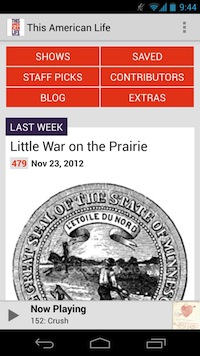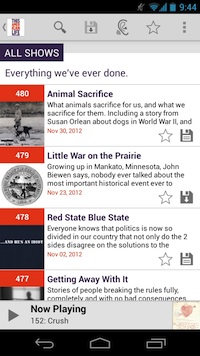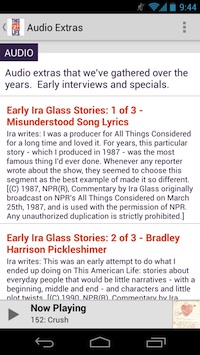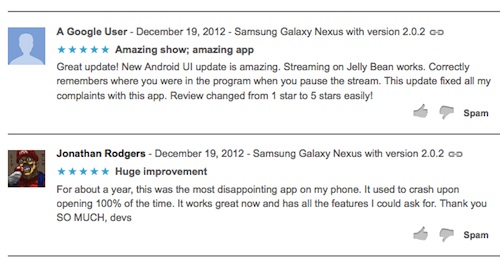 You can download the app by visiting Google Play on your android device.