"What Happened at Dos Erres" Wins Overseas Press Club Awards
Apr 24, 2013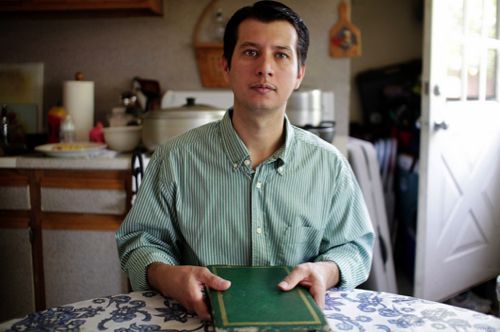 Our episode
"What Happened at Dos Erres,"
an investigation into a massacre in Guatemala in the 1980s, has won two awards from the
Overseas Press Club
. "Dos Erres," a collaboration with
ProPublica
and
Fundación MEPI
, won the
Lowell Thomas Award
for radio reporting and the
Joe and Laurie Dine Award
for human rights reporting. Habiba Nosheen reported the story. Brian Reed produced it. From the award announcement: "The judges were riveted as they listened to this compelling and beautifully narrated story of recent events and the violent massacre of more than 200 people in the village of Dos Erres in Guatamala more than two decades ago. In 2012 the discovery of a father, still alive, and his son Oscar Ramirez, an undocumented worker in the U.S., each of whom assumed the other dead in the tragedy, prompted reporter Nosheen and producer Reed to devote five months to researching the story, finding victims and perpetrators. As a result, Ramirez was granted political asylum in the U.S. and several implicated soldiers have been apprehended for trial." Previously, "What Happened at Dos Erres" won the
Peabody Award
, the
Dart Award
, and the Silver Award at the
Third Coast International Audio Festival
.
Image: Oscar Ramírez Castañeda, photographed by Matthew Healey for ProPublica