Ira Glass Moderates Anti-Genocide Event in NYC
May 14, 2013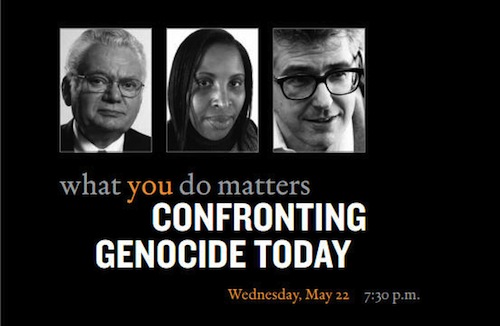 Ira here. I'm hosting an
event
in New York for the US Holocaust Memorial Museum this coming Wednesday, May 22nd.
Tickets
are pricey — they're raising money — but they have me interviewing some incredible people onstage. Eugenie Mukeshimana is a survivor of the Rwandan genocide; Thomas Buergenthal was in Auschwitz as a boy; with a remarkable lack of bitterness about the past, he went on to become a judge at the International Criminal Court of Justice in The Hague. Funds raised will support the Museum's
Center for the Prevention of Genocide
.