Tuesday Nov 12th in DC: Radio Diaries!!
Nov 6, 2013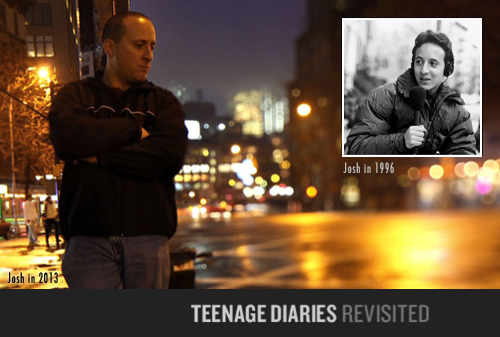 Ira writes: There's an incredible
series of documentary films
that started in 1964, where filmmaker Michael Apted got to know fourteen British children and then returned to them every seven years to document how their lives were unfolding. The first was
Seven Up!
The latest is
56 Up
. But until this year, I don't think anyone ever attempted this on the radio. Then our colleagues at Radio Diaries returned to a group of teenagers they'd originally handed tape recorders to 16 years ago and did a fascinating series of stories that aired on
All Things Considered
. Each kid was now roughly twice the age they were the first time around and of course not a kid at all anymore.
Melissa
who'd been in foster care now had two kids of her own.
Josh
who struggled with Tourette's had become a school teacher! Didn't see that coming! The radio stories they made about their own lives are as different from the Apted series as radio is from film. More intimate. And of course much more from their point of view. They have a beautiful
webpage
with all the stories, and a Radio Diaries
podcast
. I mention all this because Joe Richman, who created the series, is coming to DC this coming Tuesday to do an event with Josh and Melissa.
All Things Considered
's Melissa Block is co-hosting. It's a rare look at the making of some very unusual, very special first-person reporting. They show pictures and tell stories and Joe's a real sweetheart. You can see why people open up to him and say such revealing things in his documentaries when you watch him talk and joke around with the diarists onstage. They still have some
tickets
but you should act fast. Seriously.
Tuesday November 12th - 7PM
Historic Sixth and I Street Synagogue and Performance Space
---
2013 Photo by David Gilkey/NPR. 1996 photo by Radio Diaries.