Ira's Dance Show Comes to NYC
Jul 8, 2014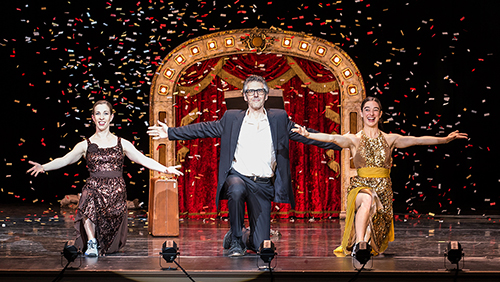 Ira writes:
Hi everyone. The show I perform with dancers from Monica Bill Barnes & Company is coming to New York September 10th, 11th, and 12th. It's just half a block from Broadway – Yes, I know! So close! So close! – at Town Hall on 43rd Street. Tickets
go on sale
today. We've been touring the show to a different city every month for about a year and we're excited to bring it to New York. It's brought down the house in LA, Seattle, Portland, Denver, Minneapolis, San Francisco, DC, Philly and Minneapolis. The show combines two things that, we know, have no business being together: dance and radio stories. Tickets start at the low price of $25 and go up to $80. There's also a
VIP Ticket
that's basically a donation to the dance company, where you come to a small reception backstage before the show. A trailer and more info are
here
.