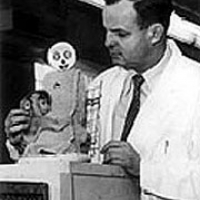 Sep 15, 2006
Stories of unconditional love between parents and children, and how hard love can be sometimes in daily practice.
Dave Royko talks about the decision he and his wife faced recently about his autistic son's future, and whether he should continue to live with the family. (19 minutes)
Photo
Harry Harlow, from the Prologue.