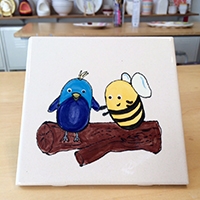 May 15, 2015
Some information is so big and so complicated that it seems impossible to talk to kids about. This week, stories about the vague and not-so-vague ways to teach children about race, death and sex - including a story about colleges responding to sexual assault by trying to teach students how to ask for consent. Also, a story about how and when to teach kids about the horrors of slavery and oppression in America.
Comedian W. Kamau Bell has two daughters, and tries to figure out just how much about the violent history of racism and oppression his four-year-old can handle. (22 minutes)

W. Kamau Bell has a podcast called Denzel Washington Is the Greatest Actor of All Time Period, and a website where you can catch his upcoming live shows.