About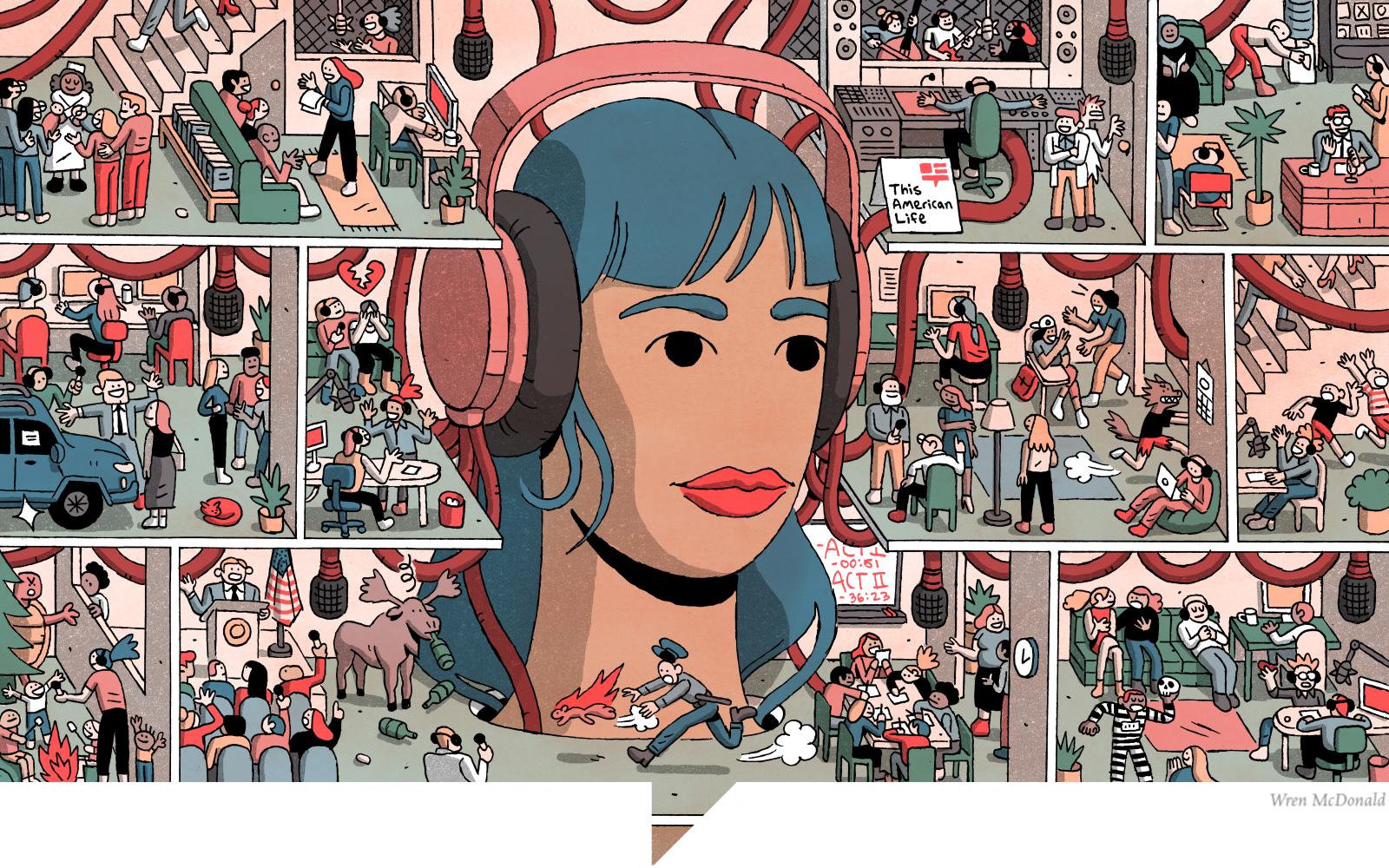 This American Life is a weekly public radio program and podcast. Each week we choose a theme and put together different kinds of stories on that theme. 
Mostly we do journalism, but an entertaining kind of journalism that's built around plot. In other words, stories! Our favorite sorts of stories have compelling people at the center of them, funny moments, big feelings, surprising plot twists, and interesting ideas. Like little movies for radio.
Our show reaches more than 4 million listeners each week, with 2.6 million downloading the weekly podcast and 1.6 million listening across 500+ public radio stations. We're also on the radio in Canada and Australia. We've won all sorts of awards, including seven Peabody Awards—plus one for Serial and one for S-Town, made by our co-workers—and the very first Pulitzer Prize ever awarded to a radio show or podcast.
If you're brand new to our show, you might start with the list of episodes our host Ira Glass put together called "New to This American Life?" We've been on the air since 1995, so you can also browse through our recommended lists or our entire archive of more than 800 episodes. 
We view the show as an experiment. We try things. There was the show where we taped for 24 hours in an all-night restaurant. And the show where we put a band together from musicians' classified ads.  And the show where every story had been pitched by our own parents, who — wonderful as they are — are not very talented at spotting good radio stories. We did an episode on Afrofuturism and an episode wandering around Paris with David Sedaris. Nikole Hannah-Jones reported an episode telling the recent history of Michael Brown's high school in Ferguson, Missouri, and making the case for an educational policy that's been out of favor for years: school desegregation. One of our most popular episodes explained the 2008 economic collapse as it was starting to unfold. This episode spawned another entire program called Planet Money. We've done live shows onstage, and you can watch some of them, including one where Lin-Manuel Miranda turned one of our stories into a mini-musical. 
We've spun off multiple podcast series, including Serial, S-Town, Nice White Parents, The Improvement Association, and The Trojan Horse Affair. In 2020, Serial Productions, which made those shows, became part of The New York Times Company.
For two seasons on Showtime, in 2007 and 2008, we made a TV version of the radio show, which won three Emmys (you can find it on Amazon Prime, iTunes, and Hulu), and then we asked to be taken off television. We've produced several films, including Mike Birbiglia's Sleepwalk with Me and Don't Think Twice, and Come Sunday, which is based on the "Heretics" episode of our show. 
Back in 1999, the American Journalism Review declared that the program was  "in the vanguard of a journalistic revolution" and since then, a generation of podcasts and radio shows have sprung up — Radiolab, Invisibilia, StartUp, Reply All, Snap Judgment, Love + Radio, Heavyweight —  building on the lessons we learned about narrative journalism and inventing all sorts of things we never could've. 
Our show is produced in collaboration with WBEZ Chicago and delivered to stations by PRX, Public Radio Exchange.