Cryptic messages on a cell phone and a teeter totter at a construction site: these are clues people found, trying to make sense of a death.
View episode details
Featured
The Columbia University School of Journalism asked Ira Glass to speak at their commencement and gave him an award for "singular journalistic performance."
Graeme told us in the interview that he'd often wondered if you could calculate how fast the brick would have been going as it whizzed past his head. Here's the problem. Do you know the solution? 
Recently Aired
View archive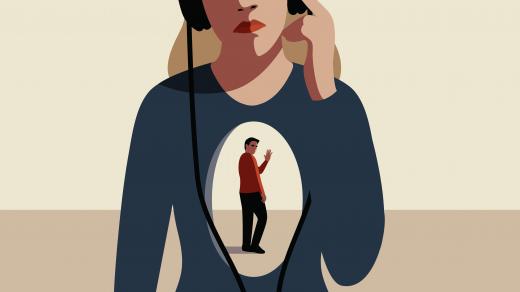 Starlee Kine tries to write the perfect break-up song with some help from Phil Collins.
Conservative students don't feel like their ideas are welcome on campus. So they're fighting back.
Stories about people who accidentally bump into unsettling facts of history.
Recommended
"When I'm trying to explain our program  to someone who doesn't know it, I stammer a bunch of words like 'entertaining,' 'funny,' 'surprising plot twists,' 'true stories but not boring I swear' … and then I just give them this list." — Ira Glass
View this list
Yes we have videos!  Animations, music videos, speeches, our live stage shows, and more. 
View this list