"21 Chump Street: The Musical" Original Cast Album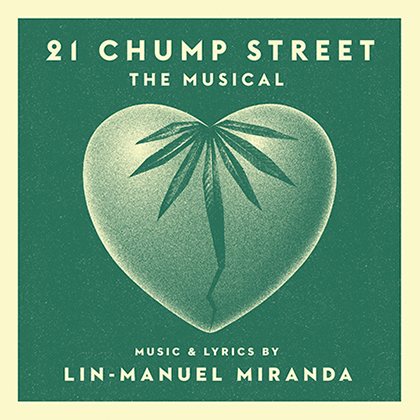 Update: The original cast album is now available on iTunes, Amazon, and Spotify.
Ira writes:
I have no idea if the musical on our show this weekend had the same effect on you that it did for all of us who sat through it during a week of rehearsals, but I and pretty much everyone else could NOT get the tunes out of our heads. I heard the dancers singing it in their dressing room. One producer heard her KIDS singing it in their room, even though they hadn't been to the show. They'd heard HER singing the songs around the house and they picked it up like a virus.
If the tunes also invaded your head the way a parasite enters a zombie mouse — and okay, there was probably a way to describe that process which wouldn't seem so menacing but I'm just gonna go with parasites and undead rodents — I have good news: the Original Cast Album recording of "21 Chump Street: The Musical" just dropped. Like a real Broadway show, our cast went into the studio the Monday after Opening Night and recorded the whole thing in one session. And yes, in our case, Opening Night was the same as Closing Night. We only had one night at BAM. But you get the idea.
Incredibly catchy Words & Lyrics are by Lin-Manuel Miranda, who wrote the whole thing in a week, including the arrangements and harmonies and everything. Does anyone else find that to be kind of stunning? I mean, I know that's his job, to write musicals, and he's done it a few times, but still. Seems fast! Cover art btw by Doubleday & Cartwright, who are amazing.
https://www.youtube.com/watch?v=5a4kt-B7EYQ