The Improvement Association, a New Show from Serial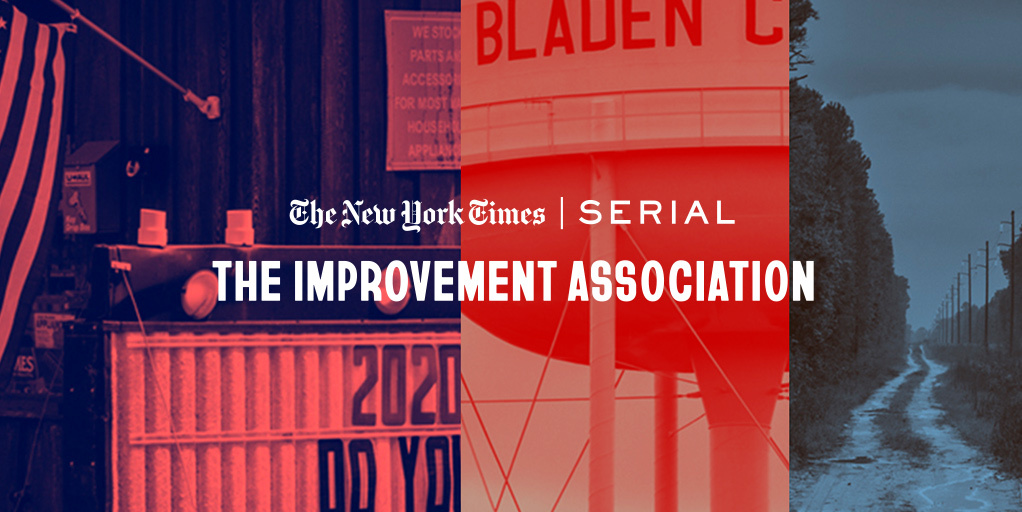 Ira writes:
I know that many of us who listen to podcasts are always looking for a new one to try. And I have news if you're like that: Our sister company, Serial, has a brand new show that they're putting out with the New York Times, and it's great. It's called The Improvement Association.
The host is one of our longtime This American Life producers Zoe Chace, who started looking into this story as something she'd report for our show. But then it grew and grew and we all realized this is too good, and too big. It needed its own mini-series.
Listen to the first episode of The Improvement Association today.
Zoe's done a ton of political stories, and if you've heard them, you know that they're supremely entertaining. This one's an amazing story about election fraud—and accusations of election fraud—in one county in North Carolina. A place that's small enough that the politics are very personal, which sometimes gives things a special intensity. It's one thing when someone allegedly tells you to break election laws, but it's another when that person's your own stepdad.
Before President Trump was elected, Zoe did a series of stories where she dove into the world— of his early supporters, including the online trolls and an early version of the Proud Boys—in this way that opened my eyes to something important that was happening. This new show does the same thing, but in a very different world. Hearing it, I feel like I'm witnessing something important about what's happening right now, and seeing it so close.
The show comes out today, April 13. It's called The Improvement Association. You can listen here or wherever you get your podcasts. Subscribe so you don't miss an episode.
I hope you like it as much as I do.
Here's Zoe with a trailer:
We have a new show! In The Improvement Association, host Zoe Chace travels to a rural county in North Carolina to investigate allegations of election fraud — and the powerful forces that fuel them. Coming April 13. https://t.co/VNzdfwGyrw pic.twitter.com/LlOYIkpAR9

— Serial (@serial) March 30, 2021