We're In The Veronica Mars Movie!
Ira writes: Our staff gets its big-screen major-studio debut today when the Veronica Mars movie opens. There's an early scene in what are supposed to be the offices of This American Life and the filmmakers were kind enough to let our actual staff play themselves, as extras wandering around the scene. I have a couple lines.
For those of you who never watched Veronica Mars when it was a TV show, here's what you need to know: it was a film noir, set in high school, then in college. Like Buffy and The OC, it was funny and great and rose above its own teen genre. Totally worth checking out online if you missed it.
The movie exists thanks to a record-breaking Kickstarter campaign, meaning a lot of the money — over $5 million dollars — came directly from fans. And no, we didn't get into the film via a monster donation. We're in the film because when writer/director Rob Thomas tried to figure out where each character would be seven years after the TV show ended, he had one character — Piz — who'd been working at a college radio station. Maybe he graduated and got a job at This American Life?
We shot our scene in July in the offices of public radio station KPCC. It's not our real office because the film was shot in Los Angeles. They put up a couple of This American Life posters and a WBEZ logo on the microphone and voilà.
Here's what I learned about filming a scene with Kristen Bell and Chris Lowell (who plays Piz). At the end of nearly every take, one of them or both would do a little fist-pump thing and go "Nailed it!" which was a joke but I have to say was completely contagious. Now in the studio sometimes when I'm doing the radio show, when I finish an intro, the mic goes off and that's what I say.
I love the movie. I know I'm not exactly an objective source about this but it got tons of laughs at the premiere which definitely does not always happen. As a fan of the TV show, I choked up a few times. And two people in our group who'd never seen the TV show both said they were completely entertained.
And now for the geekiest thing we will ever do here on our blog: here's a guide to the real-life This American Life staffers who appear in the film. It's not our whole staff. And yes, I'm very aware that the only people in this world who could possibly be interested in this are superfans of the radio show who ALSO are superfans of Veronica Mars. If that's a Venn diagram that does not include you, no hard feelings. Pictures of us on the set and at the New York premiere with the cast are below.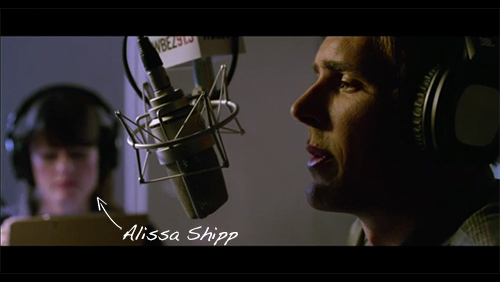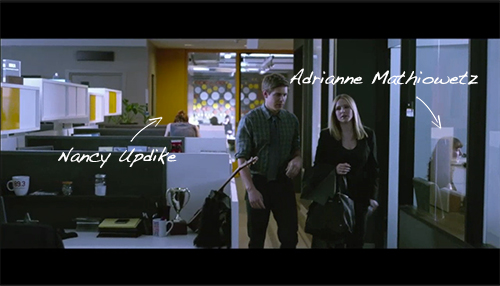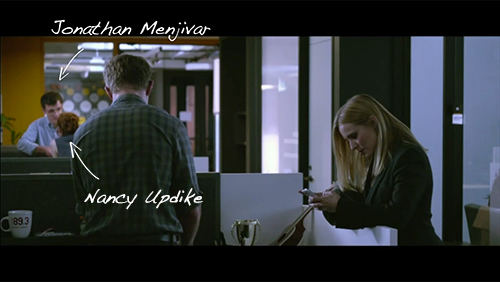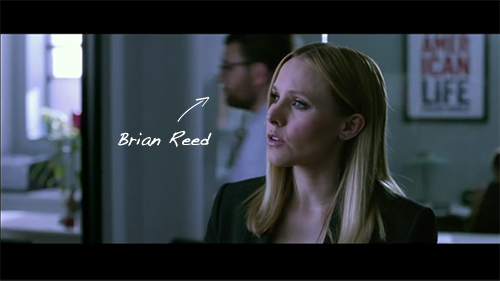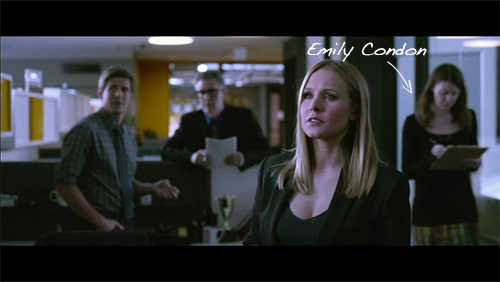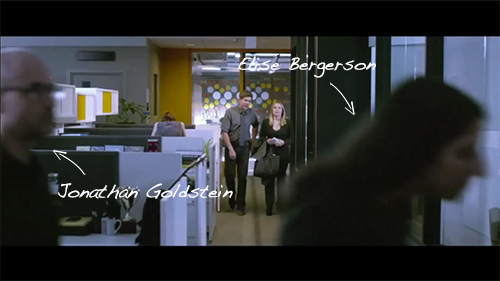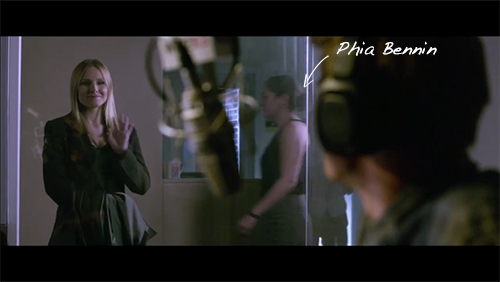 Phia — who was our intern at the time (and now works at Planet Money) — is actually in a shot where you can see her suddenly realizing she's not standing on her mark. She steps backward, to the spot she's supposed to be. Yes, this is what happens when you invite complete amateurs into your film.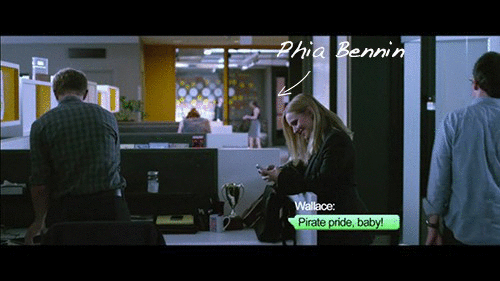 Chris Lowell who plays Piz also likes to take photographs, and he took a bunch of black and whites the day we were there.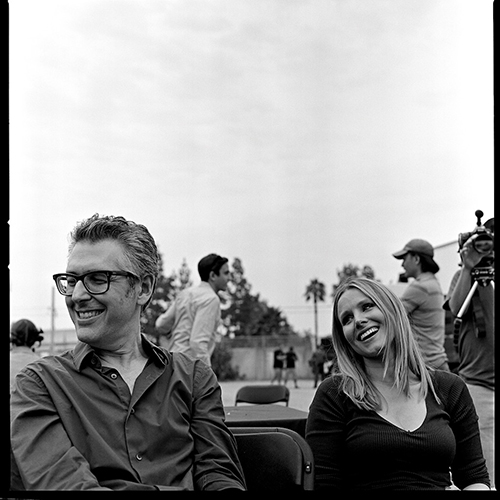 Me and Kristen Bell.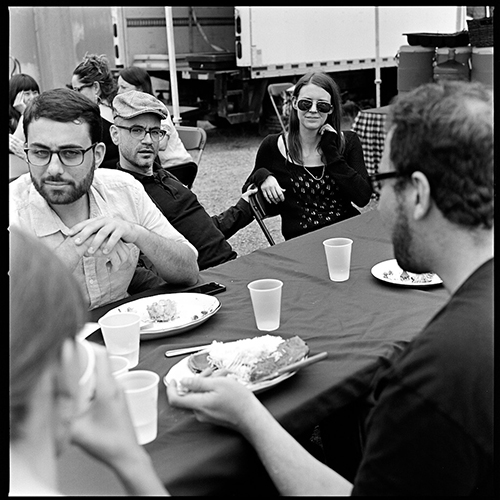 Brian Reed, Jonathan Goldstein, and Emily Condon.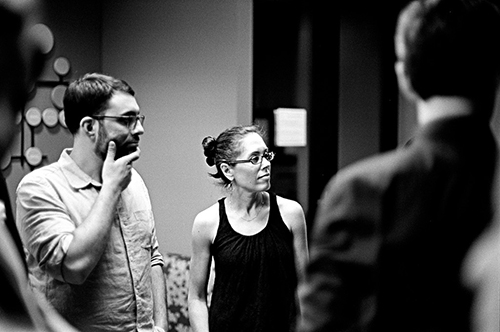 Brian Reed and Lisa Pollak.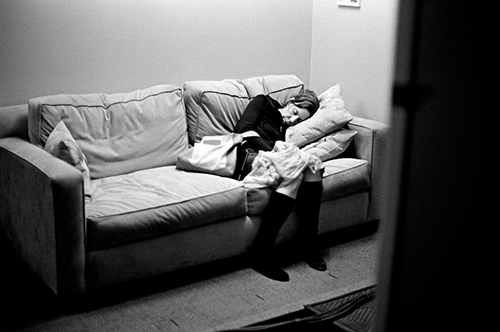 Nancy Updike, who'd just flown in from overseas.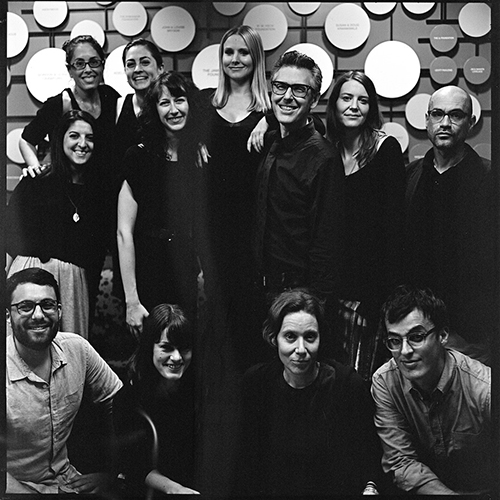 This American Life staff with Kristen Bell.
James Franco was on set the day we were there. Incredibly, he knew who we were. I'd just seen This is the End and told him how much I'd liked him in it, and he pointed out that he was acting, that that wasn't really him, which I knew but it made me feel bad for all the dumbass things people must say all the time to James Franco. That's Rob Thomas, the film's writer and director, in the middle. Photo by Adrianne Mathiowetz.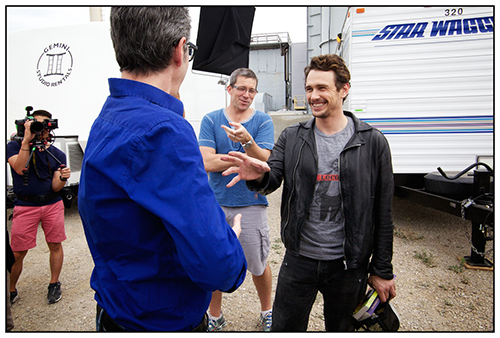 This next set of shots was taken at the New York premiere on Monday night. The party afterwards was a deeply endearing scene: hundreds of marshmallows who'd donated money to the film on Kickstarter got a chance to hang out with the stars of the TV show they loved and everyone was so surprisingly cool and nice. I met people who flew in from Washington State and Wisconsin and Qatar. Kristen Bell and Rob Thomas and the others were just amazingly sweet, joking around and talking and taking pictures with everyone who wanted to talk to them. It reminded me of a public radio reception, except with free booze and movie stars.
Photos by The Booth Photo & Video: