Related Episode
Big thanks to everyone who came out to the live show. Here's a little recap, including photos by Adrianne Mathiowetz (who is our web manager and also a Minnesota-based photographer). You can see an entire Flickr gallery with 180 photos from the show here.
Related Episodes
On Thursday, May 10th we performed an episode of the radio show on stage at NYU's Skirball Center for the Performing Arts, and sent it via satellite into movie theaters all over the US and Canada (Some upcoming screenings in the US and Australia too). The show was called "The Invisible Made Visible," and was half stories and half visual things that could never work on the radio - things like dance, animation, a short film, and interactive music performance. The radio version airs this weekend. If you missed the show, fear not. It'll be available on DVD and as a download in a few months.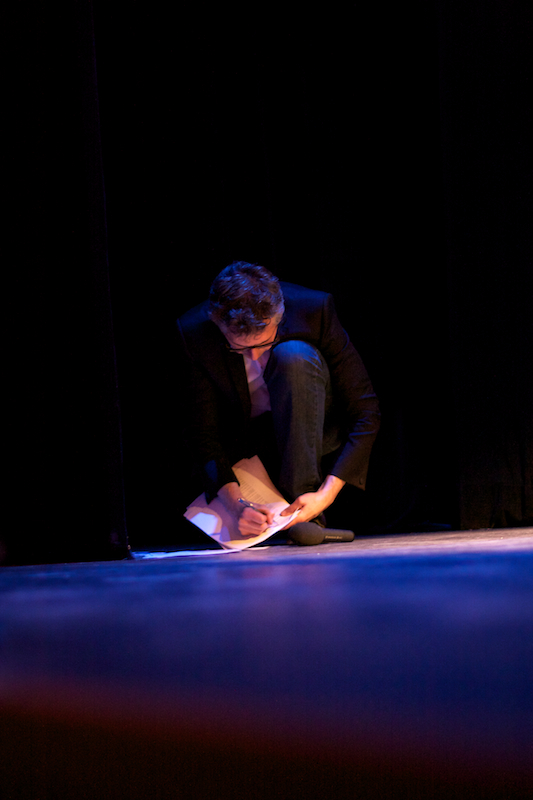 Ira Glass making some notes on his script before the show.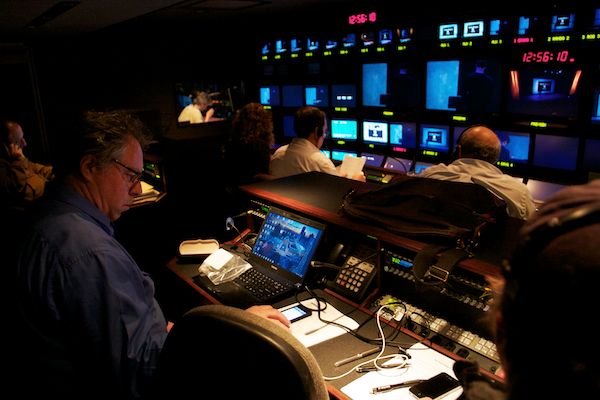 To run a show like this, you need one of those big RV-sized production trucks. The director, David Stern, is wearing white in the center in the above photo. He calls the shots live from the seven cameras, like at a sporting event. We had five stationary cameras, one steadicam, and one jib (a small crane that can swoop around the room). Technical Manager Marc Bauman is in the foreground.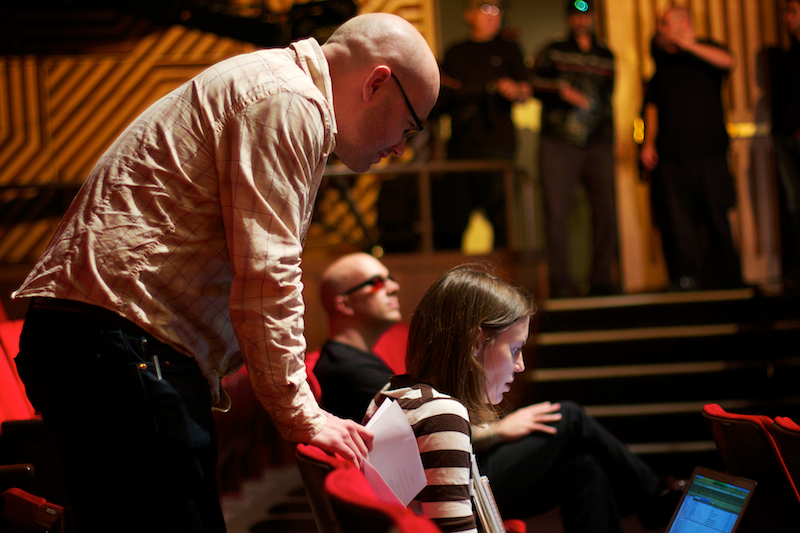 Live show producer Seth Lind looking over associate producer Emily Condon's shoulder during rehearsal. Performer Ryan Knighton is in the background.

The show kicked off with an animated intro created by Claire Keane, Vincent Rogozyk and Chris Sonnenburg. Claire and Vincent also created the curtain animations that appeared on screen throughout the show.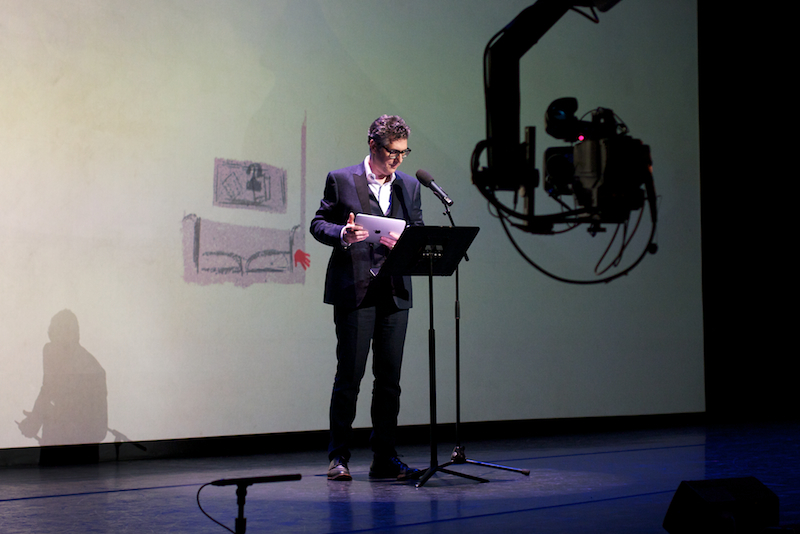 Ira performing the prologue, about a blind guy named Ryan Knighton trying to find the phone in a hotel room. This story featured 112 illustrations by Jeff Turley.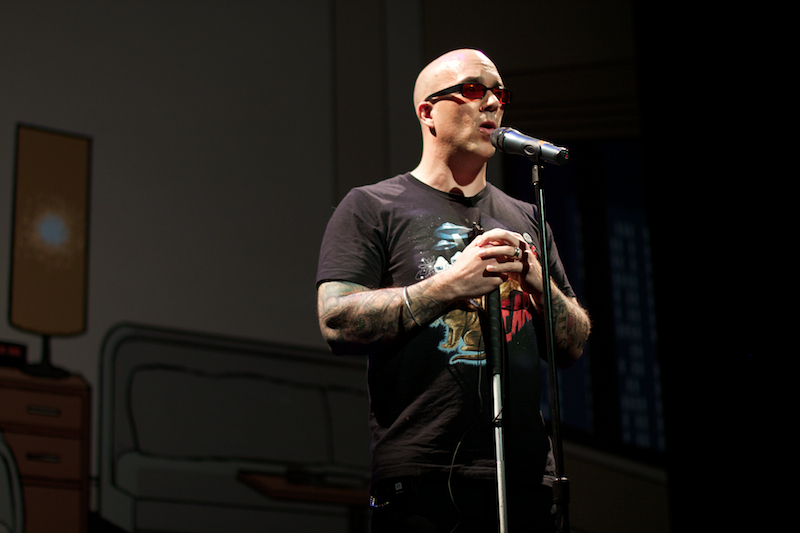 Next, Ryan Knighton himself took the stage to tell a story, about struggling to get his daughter to understand his blindness. Ryan has written two memoirs, Cockeyed and C'mon Papa. The background for Ryan's story was designed by Chris Ware.

Then Ira invited OK Go to the stage to perform a song on hand bells, accompanied by tens of thousands of people playing along via their phones, in movie theaters all over the place. We all performed a bit of Nirvana's "Smells Like Teen Spirit" as a warm-up, then launched into OK Go's "Needing/Getting."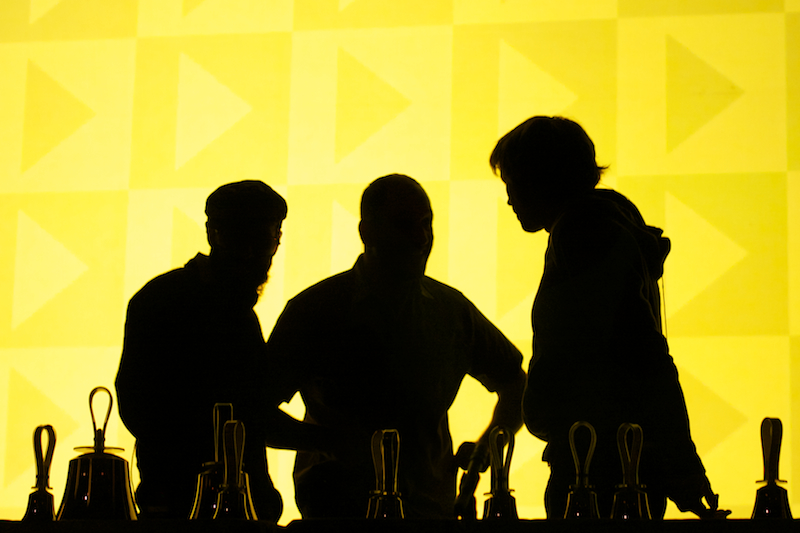 OK Go's Andy Ross coded the mobile apps that people used to play along. Morgan Knutson designed the app visuals. And John Kuramoto did the video.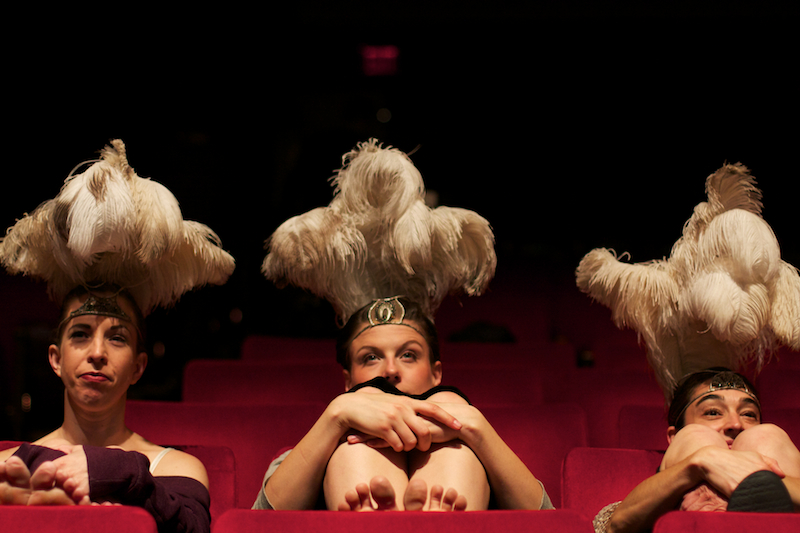 Ira's inspiration for the show was seeing a dance performance by Monica Bill Barnes & Company. He felt that their sensibility matched the radio show, and started building the live show around the idea "things you can't do on the radio." Here, Anna Bass, Christina Robson and Monica Bill Barnes watch rehearsal.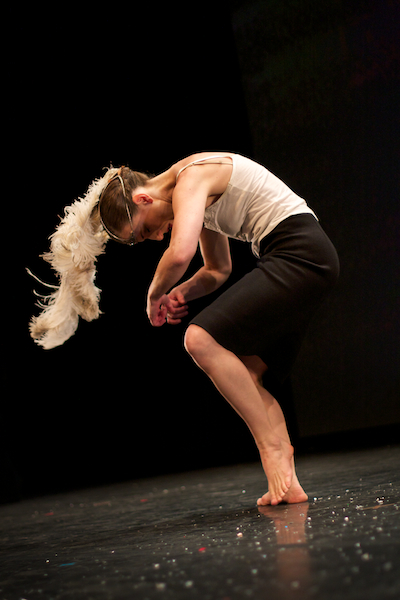 The first dance was a solo by Anna Bass, set to Nina Simone's "Let It Be Me."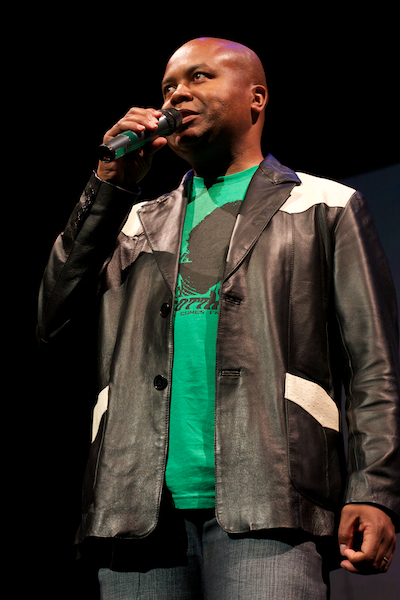 Next, Glynn Washington told a story about using supernatural means to find well water. Glynn hosts the public radio show and podcast Snap Judgment.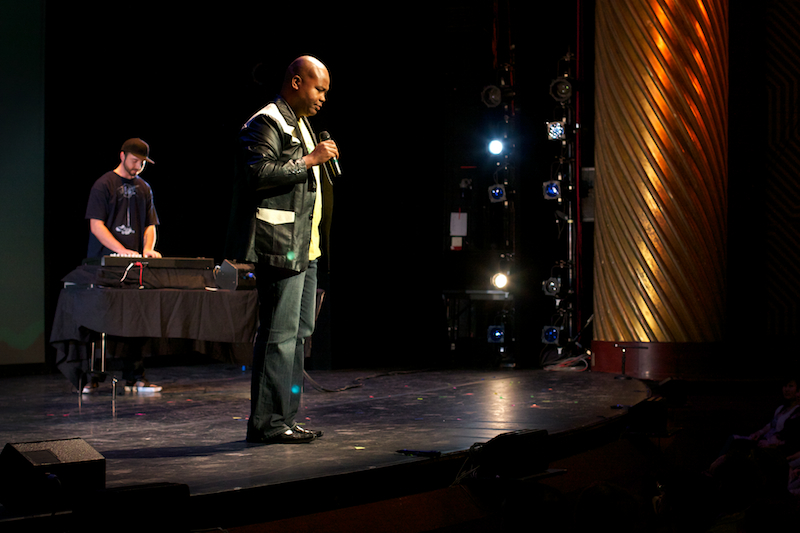 Glynn was accompanied by Snap Judgment producer Pat Mesiti-Miller on music and sound effects.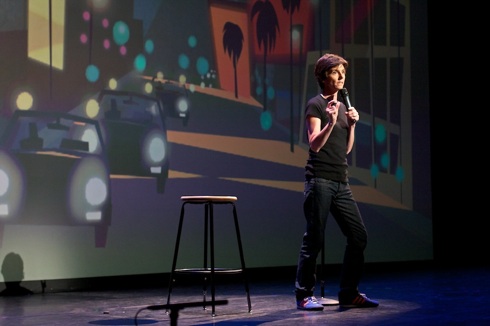 Then comedian Tig Notaro told a story about repeatedly meeting 1980s pop star Taylor Dayne.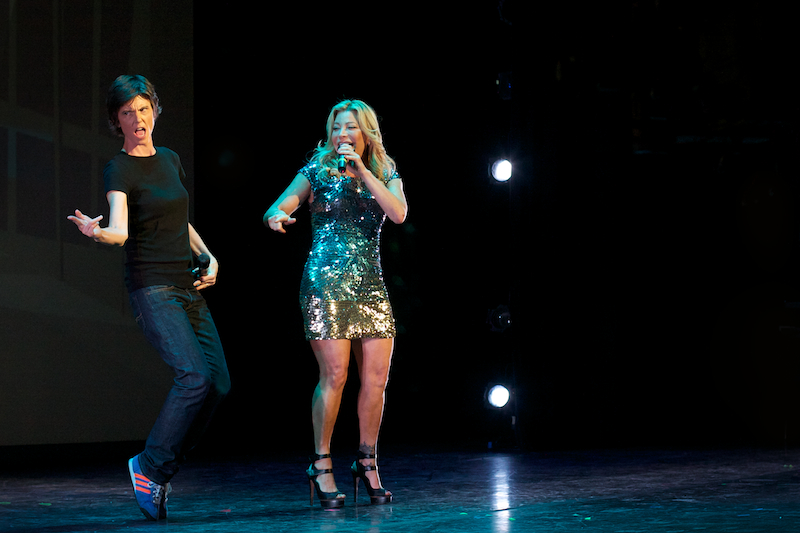 After her story, we surprised Tig with a serenade by... Taylor Dayne. She sang "I'll Always Love You." Tig, who showed off some pretty sweet dance moves during Taylor's song, co-hosts the podcast Professor Blastoff and has a new standup album called Good One.

Then Ira showed a new short film that comedian Mike Birbiglia made for the show. It features Terry Gross of NPR's Fresh Air... and clears up the question of what Terry does when she's not doing interviews. Mike's feature film Sleepwalk With Me comes out on August 24th (produced and co-written by Ira Glass).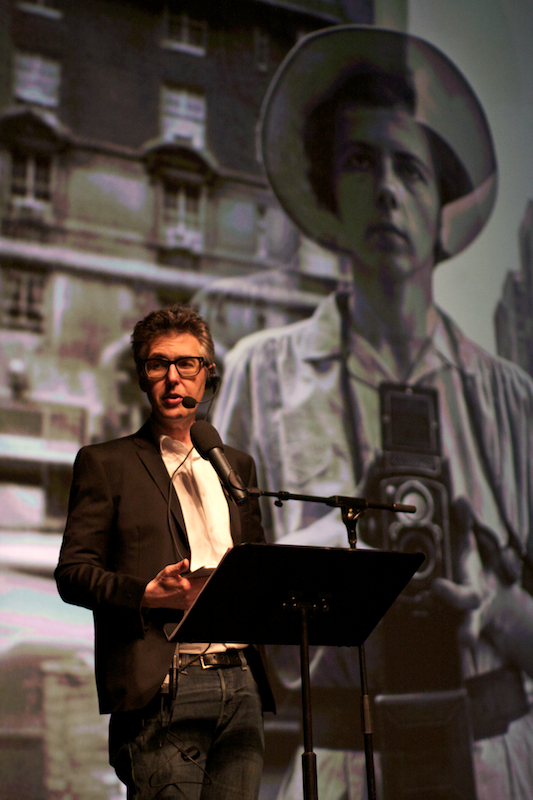 Next, Ira told a story that took advantage of our ability to show visuals. It was about a photographer named Vivian Maier, who shot rolls of film every day for dozens of years - brilliant shots of street life - but never showed the photos to anyone. A guy named John Maloof discovered the negatives, and put out a book of Maier's photos. Rich Cahan and Mike Williams also appear in the story, and have another book of Maier's photos coming out in September. Miki Meek helped produce the story. Adam Beckman filmed the interviews. Becky Laks did video editing.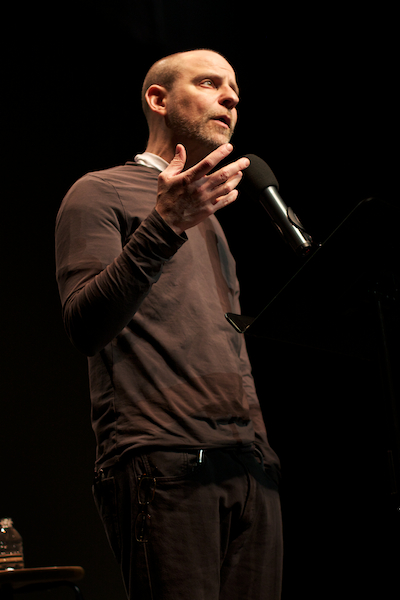 Then David Rakoff took the stage, to tell a very emotional story about dance and cancer. David is the author of several books, most recently Half Empty. At one point David left the microphone, seemingly walking off stage, then broke into dance. It was choreographed by Monica Bill Barnes, and set to Irving Berlin's "What I'll Do," performed by Nat "King" Cole.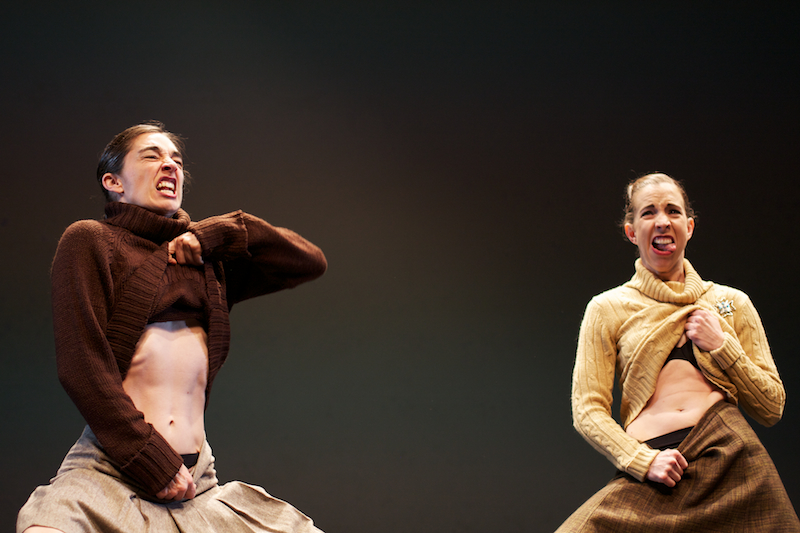 After David's story, Monica Bill Barnes and Anna Bass returned for a second dance piece, this time set to a live recording of James Brown's "Get Up (I Feel Like Being) a Sex Machine." As this photo indicates, it's not like a lot of modern dance that you'll see.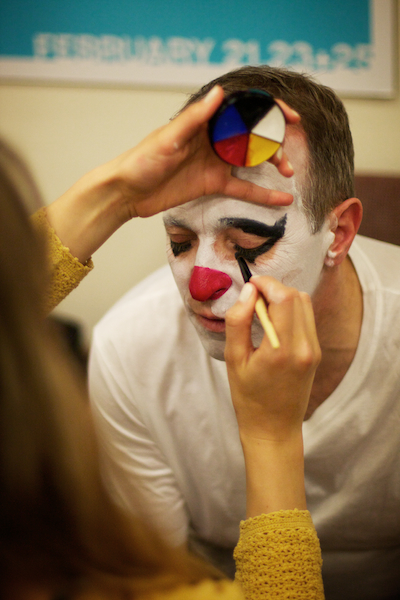 Somewhere in the building, a man was being put into clown makeup...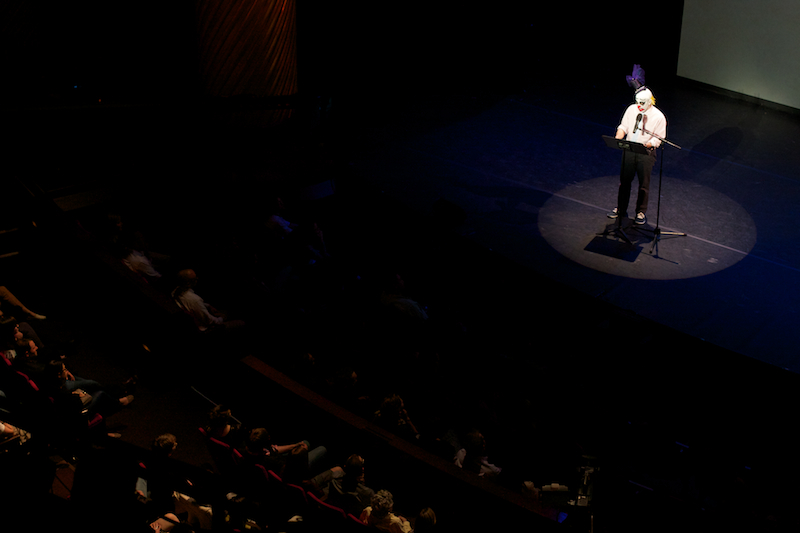 That man turned out to be David Sedaris, who told a funny story about getting really mad while waiting in line to buy coffee. David's most recent book is Squirrel Seeks Chipmunk: A Modest Bestiary.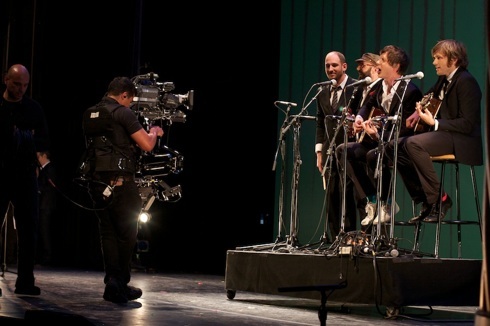 OK Go played one last song.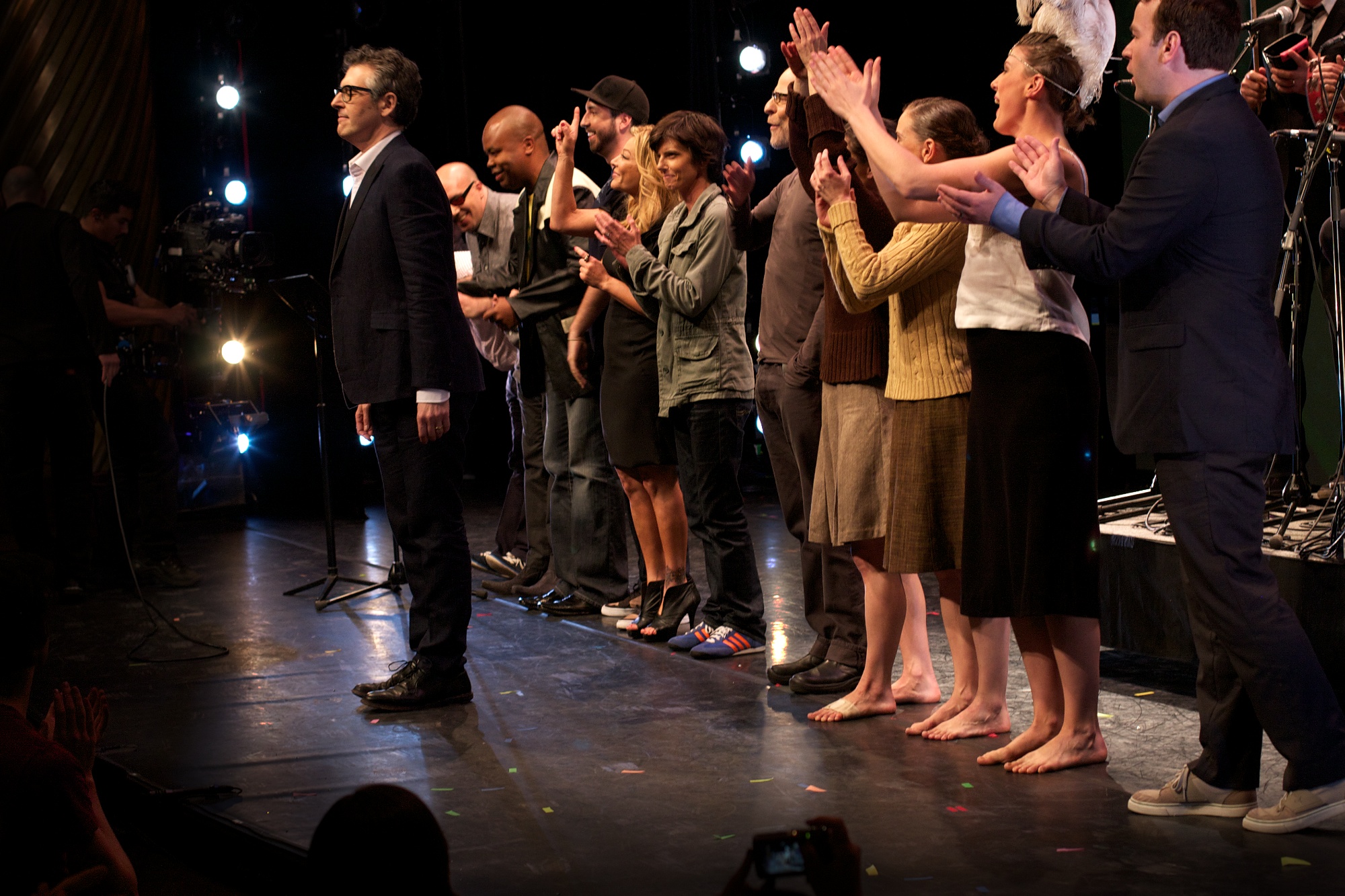 Then everyone came out for a bow.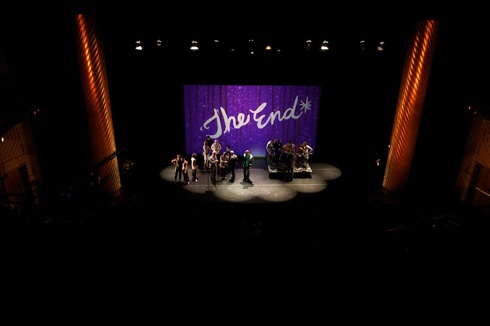 And then we had a party. Because we couldn't quite believe we pulled this thing off.
Here is a Flickr gallery with 180 photos from the show.