Someone once said, "If you're not willing to be changed by a place, there's no point in going." This week, stories about what happens when you land in a whole new world.
Download

Control-click (or right-click) Tap and hold to download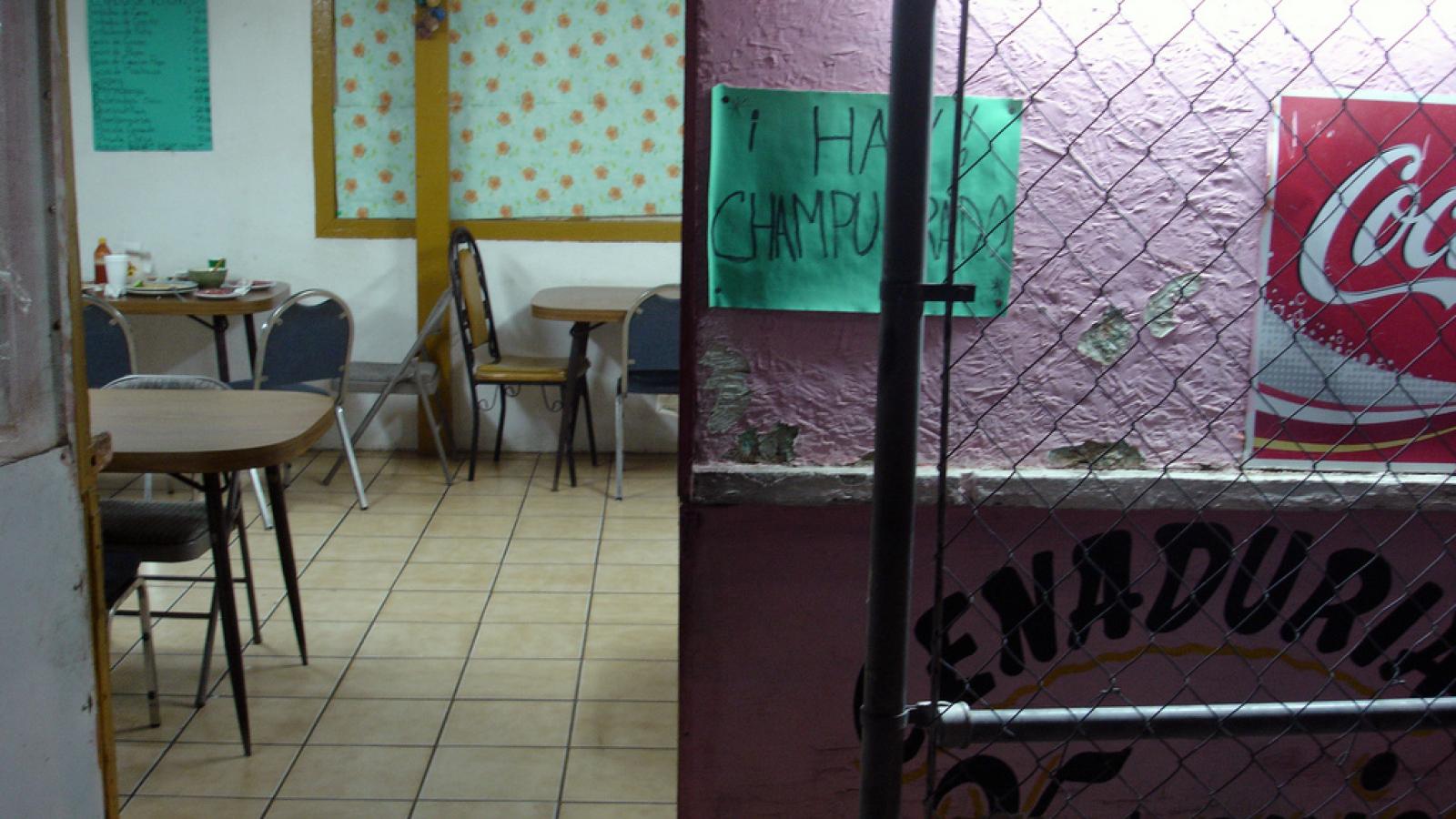 It took almost a month for Eli Ramirez to make it to this country. A native of Guatemala, he was smuggled through Mexico in the transport tank of a fuel truck, he was stranded in the desert, and forced to drink his own urine to survive. But just 24 hours after he made it to Chicago, he found himself at Charlie Trotters—one of the most exclusive, expensive, and fanciest restaurants in the country—a place unlike anything he'd ever seen before (4 minutes).

If you'd like to read more about Eli, his story is featured in the new book An Immigrant Class: Oral Histories from Chicago's Newest Immigrants, by Jeff Libman.
Chris Tenove had this idea he thought could really make a difference for people in the developing world. The thought was to bring well-meaning tourists where their money would do the most good, spend some time with the locals, and then leave behind a little money to help out. To see if his idea has any merit, Chris decided to try it out...by himself. In Sierra Leone. (19 minutes)
Lots of soldiers in Iraq are writing about their experiences online. Producer Amy O'Leary has read through dozens of them and talks about what the soldiers are writing. Then, we hear from three bloggers, reading their own journals, telling their stories from Iraq about the fighting, the locals, and why you subscribe to Details magazine. We hear from Captain Chuck Ziegenfuss, Trueman Muhrer-Irwin, and Colby Buzzell, who has recently compiled a book of his war writing called My War: Killing Time in Iraq. (32 minutes)