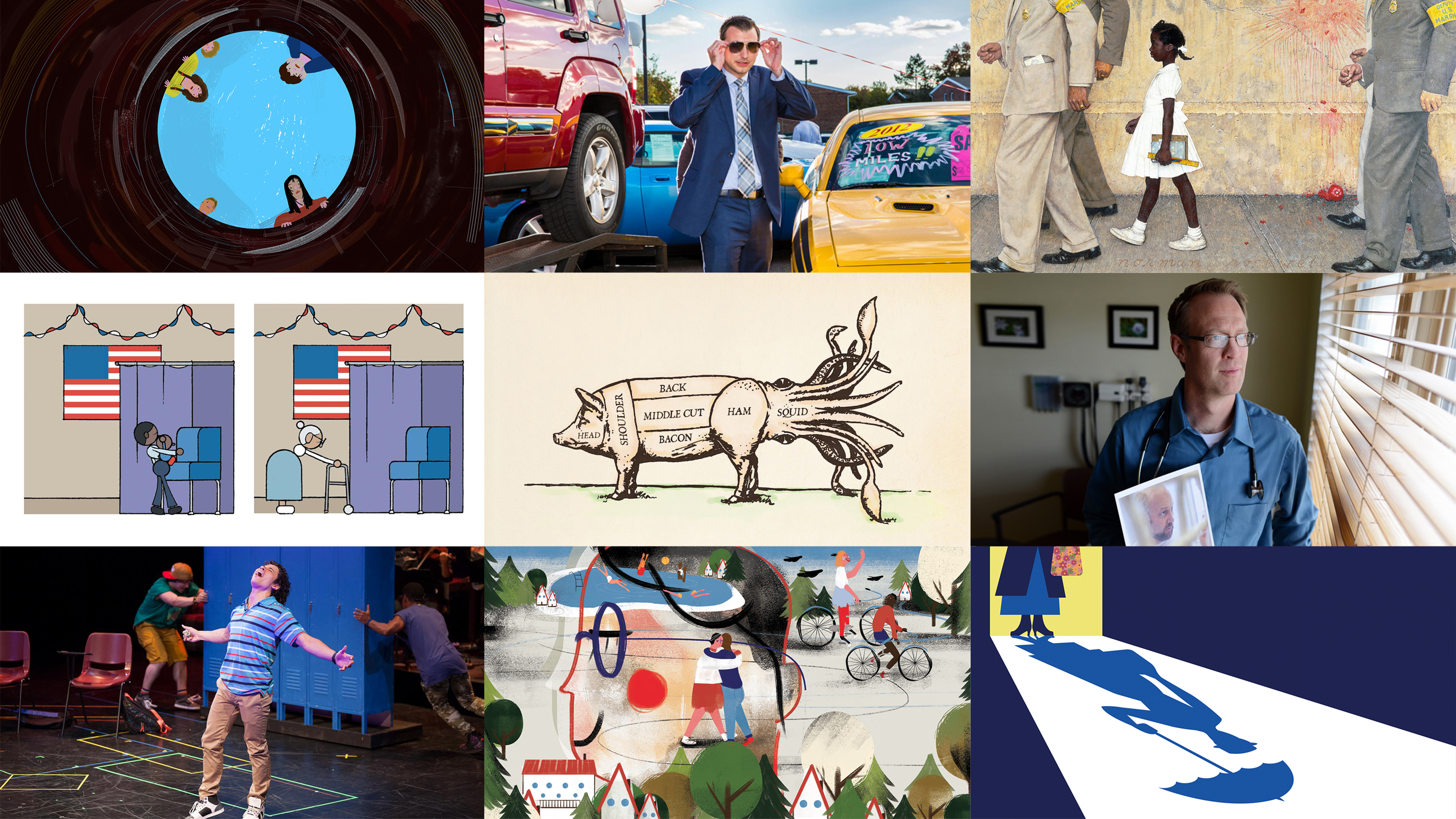 Welcome to our new website! We've redesigned the whole thing with the understanding that the main reason anyone comes here is to listen to the show, and to find episodes to stream. With that in mind, we've upgraded our Archive to make it easier to browse through more than 600 episodes, with filters to find stories by year, contributor, and topic. 
If you want help finding something to listen to, we have an all-new Recommended section that I love so much. Best part: a huge list of staff favorites, with little write-ups from various producers, like the staff recommendations at a good bookstore. We also have a collection of funny stories, hour-long stories, award winners, and even a list of stories kids seem to like. If you have someone you want to introduce to the show, I wrote a list of stories that might be good ones for them to start with. And each month, one person on our staff will write an essay about stories in our archive. Our Managing Editor, Susan Burton, kicks this off. 
Other new stuff on the site we're excited about: We have a new logo! And we're commissioning tons of new illustrations and original art for the site (check out, for instance, this illustration by Owen Freeman, or this one by Adrian Tomine, or this from Wren McDonald). For the first time, we've also collected all the videos we've made over the years, so you can watch our "2 Fresh 2 Furious" Mike Birbiglia/Terry Gross short, the Videos 4 U video that won an Emmy, our various Chris Ware/John Kuramoto animated stories, Sarah Koenig on Colbert, Brian Reed on Fallon, Fred Armisen doing me for SNL. You can also now view our live stage shows for free, including the musical that Lin-Manuel Miranda wrote for us.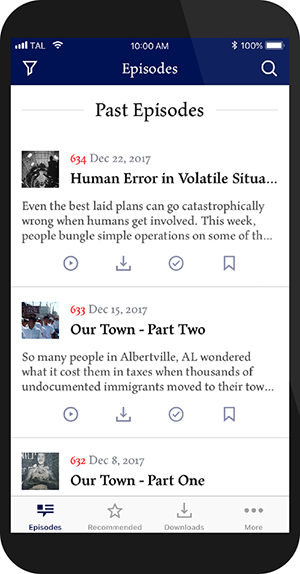 We are very proud of our new app! Our old one always had glitches. Those are now gone. And we've made improvements. You can now download an unlimited number of episodes — as many as your phone can hold! — for offline listening. You can also bookmark episodes to listen to later, and track your progress through our archive by marking stories as heard. For those of you who own the old version of the app, you don't have to buy the new one. Just update and you'll have it. Here's the app on IOS and Android.
Erik Jarlsson designed our new logo. Studio Rodrigo did the beautiful designs for the site. We worked with the fine folks at Black Pixel to build our app. Bex Hellbender handled all of the web development. On our staff, Whitney Dangerfield, Julie Whitaker, and Seth Lind have been seeing all of this through.