Stories of very unusual pen pals, including a ten-year-old girl from Michigan who befriends Panamanian dictator Manuel Noriega. A show from 2003 that we're bringing back with news this week of Noriega's death.
Download

Control-click (or right-click) Tap and hold to download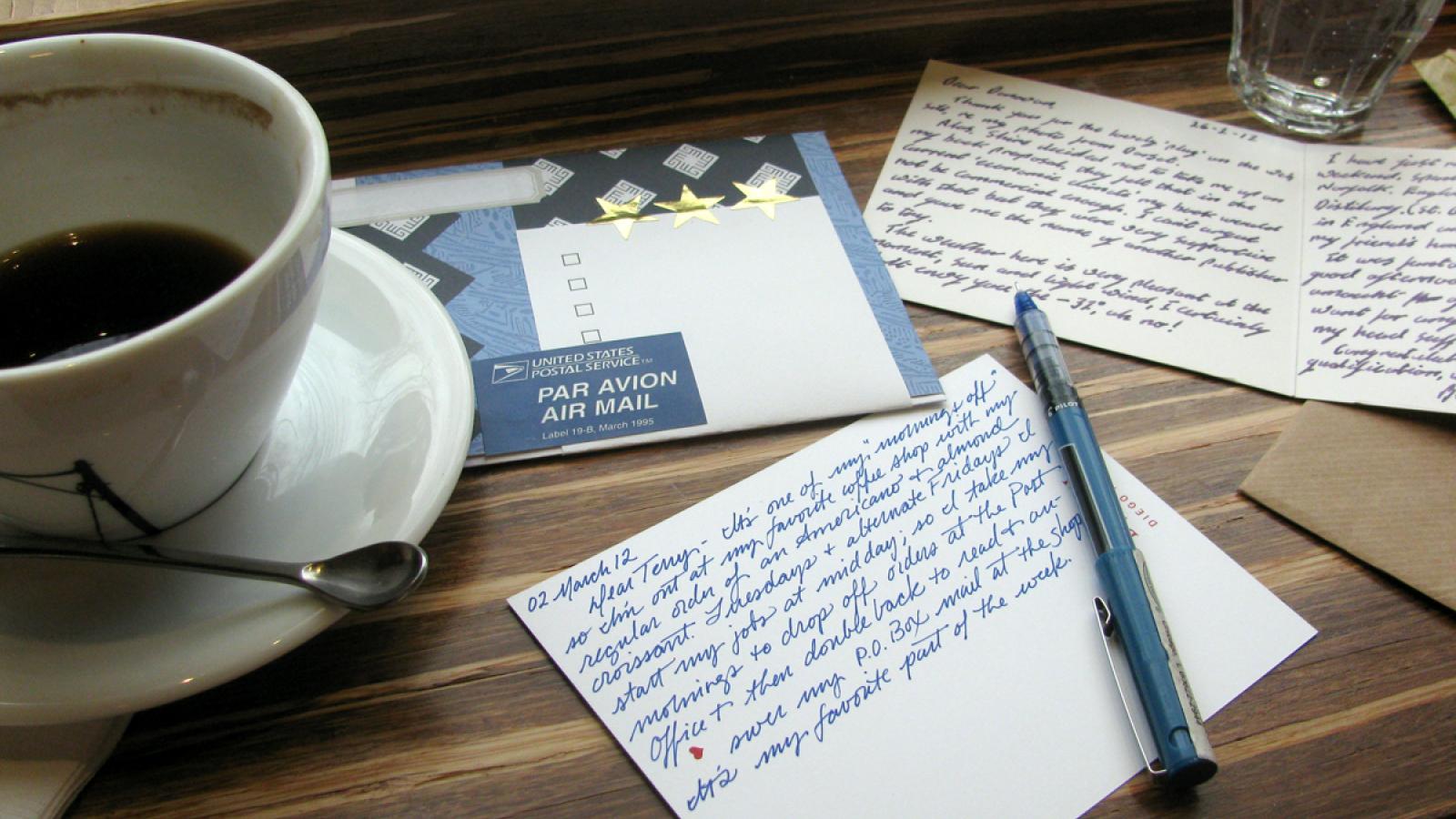 Ira talks to historian Ted Widmer about two of the first pen pals in the New World. John Winthrop and Roger Williams were both Puritans in Massachusetts in the 1630s. Then Roger Williams was banished for suggesting the revolutionary idea that there should be separation between church and state. John Winthrop was the Governor of Massachusetts, which exiled him. But the two men somehow stayed friends, writing letters long after Williams was sent away. (6 minutes)
Andrea Morningstar tells the story of a ten-year-old girl from small town Michigan named Sarah York, and how she became pen pals with a man who was considered an enemy of the United States, a dictator, a drug trafficker, and a murderer: Manuel Noriega. (41 minutes)

Sarah plays music in two bands: The Wild Goose Chase Cloggers and Hello, Heartache.
Song:
"Panamania" by from the film Swing High, Swing Low
When Janice Powell's husband went to prison, he wrote her a letter every day for eight years. When he was at home, he'd drink and get violent, but Janice said that the years in prison were the best of their relationship. Her story was originally produced by Alex Kotlowitz and Amy Drozdowska for the Chicago Public Radio series Speaking of Sex. (7 minutes)