Of all the 6 and a half billion people in the world, what are the odds that any two people are a real match? Stories from people who know they've beat the odds, and the lengths they've gone to do it. Including an American professor who sings Chinese opera for anyone who'll listen, to get one step closer to his mate, and Mike Birbiglia on meeting his girlfriend's... boyfriend.
Download

Control-click (or right-click) Tap and hold to download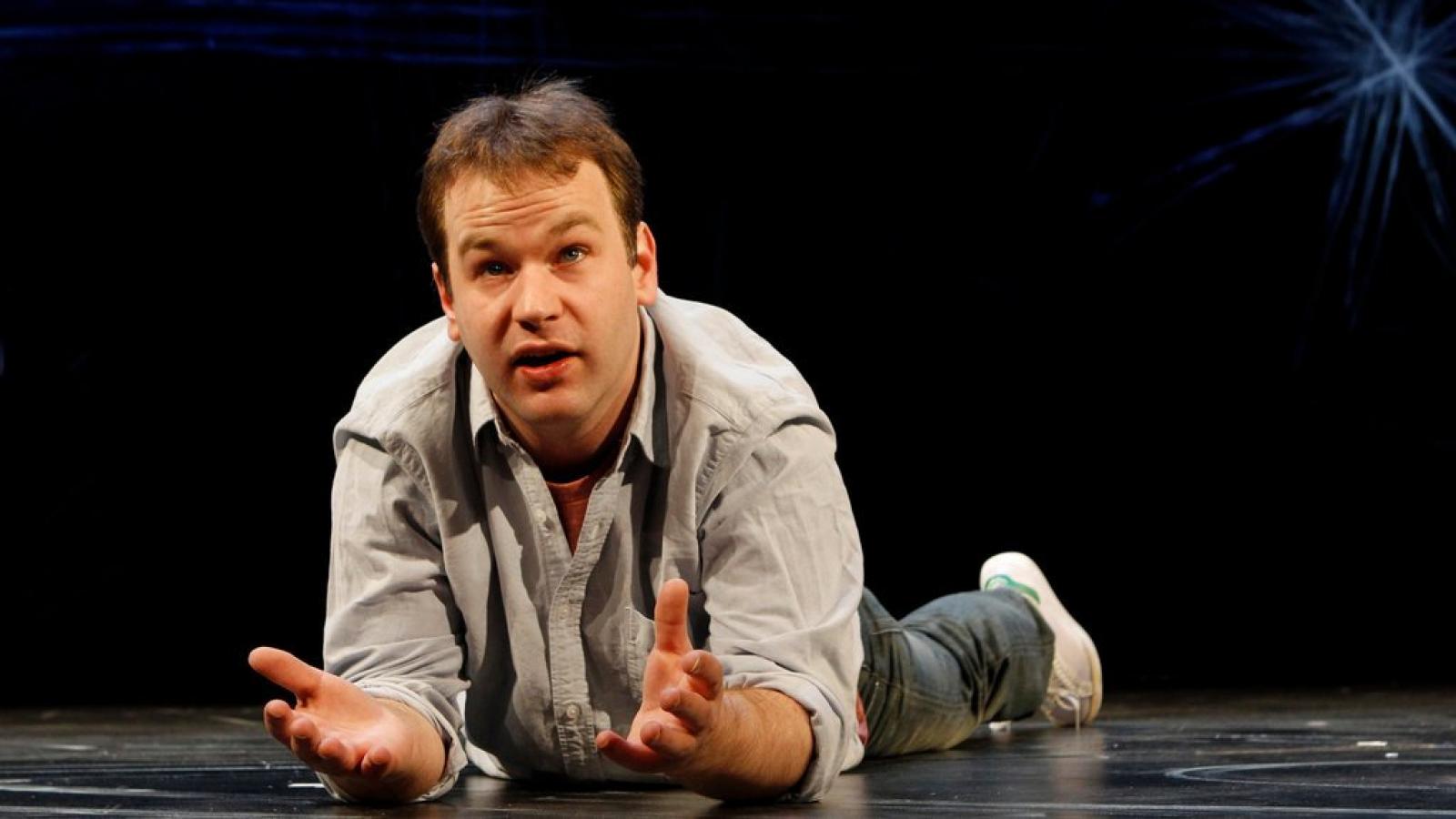 Note: This episode originally contained an additional story - Act 2 - that we have removed to accommodate a request of anonymity.
NPR reporter David Kestenbaum tells host Ira Glass about the time, when he was doing graduate work in physics, he and his other single friends decided to figure out the mathematical probability that they'd find girlfriends. They wanted to know what the chances were that there was more than one person in the world for them. And This American Life Producer Alex Blumberg and his wife, Nazanin Rafsanjani, reveal the subject of their first fight: They were in love, walking in the park, when Nazanin asked him if it felt like fate—like she was the only one for him. (Yes Alex, there is a wrong answer to that question.) When you're in love, it always feels like it was meant to be, whether or not it really, statistically speaking, is. (9 minutes)
When Eric Hayot was 23, he went on an exchange program to China one summer. He took an opera class on a lark, and before he knew it, he was on stage, singing the part of a famous judge. Accompanying him, on a traditional two-stringed fiddle, was a 19-year-old musician named Yuanyuan Di. Eric fell for her the moment he saw her, and began spending time with her. But a couple of weeks later he went back to the States, and that was that. They didn't keep in touch—it was too hard to communicate by letter. Then, two years later, Eric went back to China to study, and decided he had to find Yuanyuan again. Only he didn't have her phone number, or address or any other way to contact her. So to track her down, he deployed his secret weapon: The fact that Chinese people love it when westerners sing Chinese songs. This American Life Producer Sarah Koenig reports. (19 minutes)
A live performance detailing a humiliating love affair. When comedian Mike Birbiglia was in high school, he fell for a cool girl named Amanda. They start going out, and it's going great, except that Amanda hasn't quite broken up with Scott, her other boyfriend. So for instance when Mike goes to Amanda's house to meet her parents, Scott's there too, and Amanda takes turns making out with each of them while the other's in the bathroom. It only gets worse. (9 minutes)