This American Life / X-Men Poster!
Nov 18, 2010
In early 2010, we heard that a writer working for Marvel named James Asmus was a fan of This American Life, and had included a passing mention to our show in an X-Men comic book. It ended up being Nation X #1, with panel in question drawn by Michael Allred and colored by Laura Allred. It depicts the characters Wolverine and Nightcrawler listening to This American Life while driving across the country in a pickup truck.
So we thought, why not turn the thing into a poster?
The fine folks over at Marvel agreed to collaborate with us, and we came up with this handsome 16" x 32" enlargement. The initial run is a limited edition of just 2000 posters - available now in our store.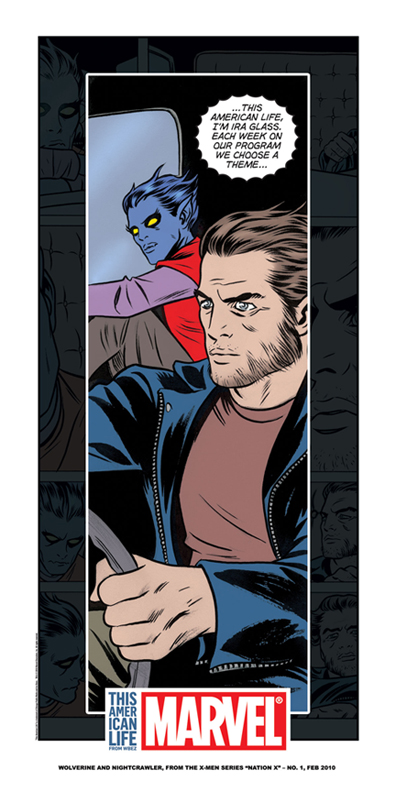 We know, it's a tough call: are you all the right kinds of nerd? To help you determine if this item is right for you or a loved one, we hired some superscientists to devise the Venn diagram below: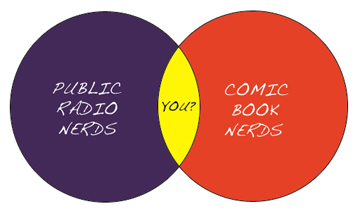 The decision is now in your hands.
12/10 Update: Our Christmas order deadline has passed. We can no longer guarantee that store orders will arrive by 12/24.