Sleepwalk With Me Opens in 25+ Cities This Weekend!
Aug 30, 2012
Ira writes:  
I've been waiting for this weekend for months.  This is the weekend that our film Sleepwalk with Me opens around the country, in over 25 cities.  We had a record setting premiere weekend in New York last week, tons of sold out shows.  A higher per screen average than The Avengers.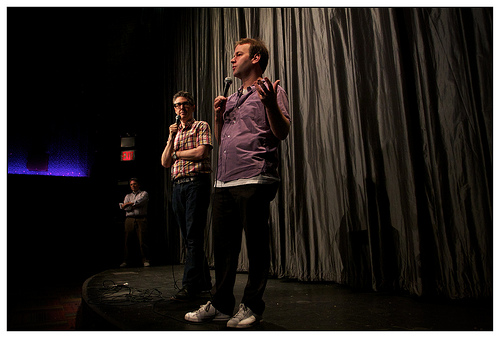 Though our main goal with the film, as I've said many times now, was to make a movie that feels like the best stories on the radio show.  I'm proud that we managed that.  The movie's funny and heartfelt.  It's been a labor of love for everyone who worked on it.  It won an audience award at Sundance. It's been killing with its actual paying customers.  Search #SeeSleepwalk on Twitter and you'll see what I mean.
Any comedy is more fun to see in a movie theater, surrounded by other people, so we wanted you to have the chance to see Sleepwalk at a movie house near you.  Because you tweeted, called and emailed local theaters, you boosted the number that are running the film from 34 to 170.
Opening weekend is important if we want to stay in theaters so if you're looking for a film this weekend, I hope you come see ours.  Here's the list of theaters where it'll be, many of which have the links to buy tickets in advance.  Birbiglia will be in person doing Q&As at the Nuart theater in Los Angeles, the Embarcadero in San Francisco and the Shattuck in Berkeley. I'll be at the Music Box in Chicago Friday and Saturday and the Landmark E Street in Washington DC on Sunday and Monday.  New York has added theaters around Manhattan and at the Brooklyn Academy of Music.
I hope you come out!
— Ira
PS: here's a behind the scenes video featuring many of the comedians who are in the movie.
Image by Adrianne Mathiowetz