Stories of people who are lost, histories that are lost, and things that are lost. This show was recorded onstage in front of audiences on a five-city tour in May 2003. The cities: Boston, Washington DC, Portland Oregon, Denver and Chicago. Featuring house band OK Go.
Download

Control-click (or right-click) Tap and hold to download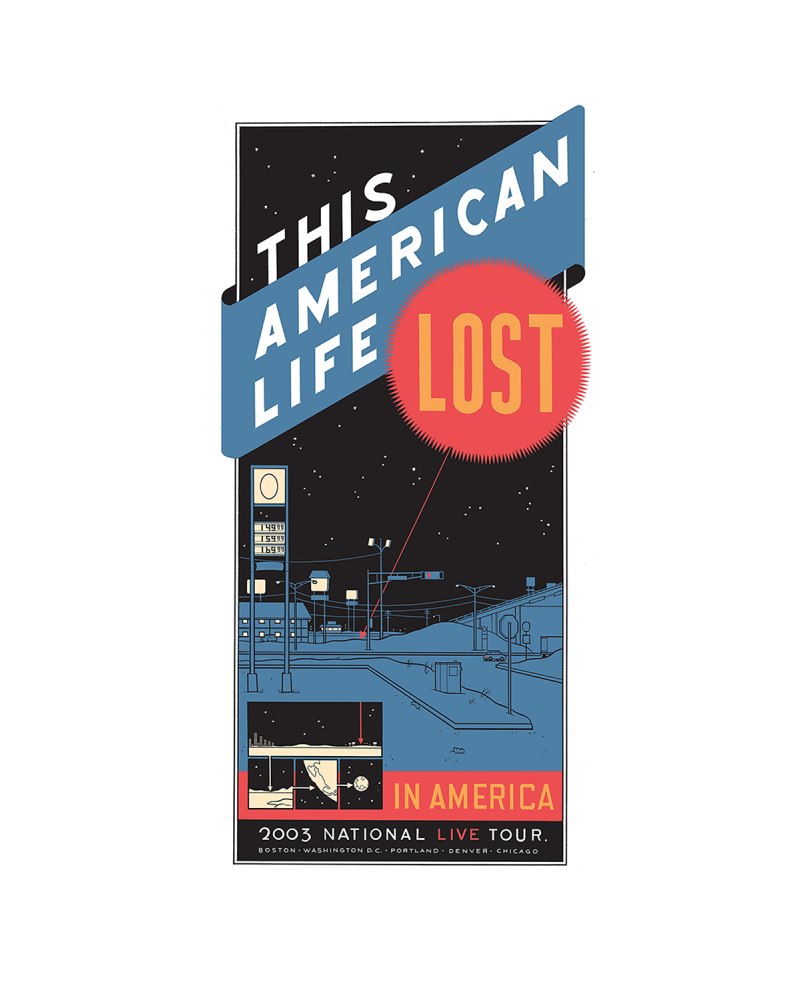 Thanks to the public radio stations who presented the show in those cities: WBUR in Boston, WAMU in DC, Oregon Public Broadcasting/OPB in Portland, Colorado Public Radio in Denver, and Chicago Public Radio in our hometown.