Full episode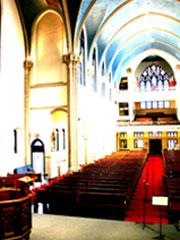 147: A Teenager's Guide to God
Unto The Uttermost Part Of The Earth
The teenagers arrive in West Virginia and take a look around. (4 minutes)
More in Health and Health Care
Psychiatry used to be all talk.
Among the big items in DeSantis's run for president is medical freedom.
Susan Burton introduces some of the many women who went to a Yale fertility clinic for IVF treatment, and charts their experience from hopeful beginning to excruciatingly painful egg retrieval.
More by Ira Glass
A group of 6th grade boys are bothered by their teacher's behavior.
Margus Morrison was a school bus aide, father of six.
Host Ira Glass walks through possible next steps with a pro-life activist who worked on the Texas SB8 bill, that set a precedent for enforcement of abortion bans throughout the country.