Full episode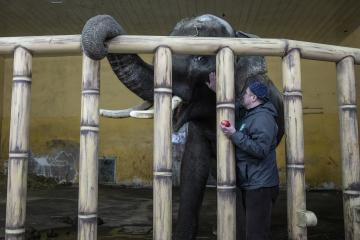 766: Well Someone Had to Do SOMETHING!
Zoo Unto Others
Sean Cole speaks to Washington Post reporter Siobhan O'Grady about her visit to the zoo in Kyiv. (7 minutes)
More in Ukraine
Nadia remembers the times that Luka's father would suggest going to Crimea for vacation, as if it wasn't Ukrainian land occupied by Russia.
Nadia's step-father works for the Russian government. How to manage that? (4 minutes)
Nadia tells the story of her father, Alex, who lives near Bucha, and how differently he and she view the Russian atrocities there. (10 minutes)
More by Sean Cole
Producer Sean Cole tells one of his favorite stories — about the ending of the book A Clockwork Orange.
Disinformation and propaganda works differently in Putin's Russia than it did during the Soviet Union.
There are the birds who exist, and then there are the birds who may as well exist.