Full episode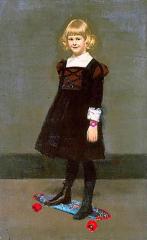 79: Stuck in the Wrong Decade
Stuck As A Teenager
A former addict and a former prisoner discuss the developmental retardation their experiences caused. (8 minutes)
More in Criminal Justice
American criminals who flee to Mexico to evade law enforcement discover it's not so simple as crossing the border.
The story of Craig Monteilh continues: What happens when you turn someone into the FBI who, it turns out, is working for the FBI? Trevor Aaronson, whom Sam Black interviewed for this story, has a book called The Terror Factory: Inside the FBI's Manufactured War on Terrorism.
When Lissa's niece, Carla Yellow Bird, went missing in 2016, Lissa threw everything she had into figuring out what happened to her—including talking for hours on the phone with someone she suspected was involved.
More by Ira Glass
A group of 6th grade boys are bothered by their teacher's behavior.
Margus Morrison was a school bus aide, father of six.
Host Ira Glass walks through possible next steps with a pro-life activist who worked on the Texas SB8 bill, that set a precedent for enforcement of abortion bans throughout the country.